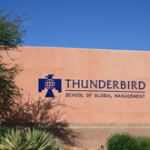 This Wrightslaw Special Education Law and Advocacy Conference, a Wrightslaw training program featuring Pete Wright, Esq., is being sponsored by Kirsch-Goodwin & Kirsch, PLLC and Parent Support Arizona.
The conference takes place at the Thunderbird Executive Inn in Glendale, AZ on Thursday, February 23, 2017.
The sponsors have secured a special rate with the Thunderbird Executive Inn of $119 per night. Guests are responsible for making their own reservations and payment for sleeping rooms, incidentals and all related costs. The hosts are not responsible for any part of personal lodging. The cut-off date for guaranteeing guestrooms is February 15, 2017. Please note the hotel's check-in time is 4:00 pm and check-out time is 11:00 am.

Download and share the conference flyer.
For all conference details, please click here!