Print this page
Parents, advocates, educators, and attorneys come to Wrightslaw for accurate, up-to-date information about special education law and advocacy for children with disabilities.
Begin your search for information in the
Advocacy Libraries
and
Law Libraries
. You'll find links to hundreds of articles, cases, and resources on the
Topics page.
Subscribe to The Special Ed Advocate, our free online newsletter. New subscribers receive a 25% off coupon!

In the current issue of The Special Ed Advocate: Tests & Measurements: What is Your Bell Curve IQ?
COVID-19 FAQs l Hot Topics in Special Ed Law & Advocacy l Special Education l New Blog Posts

Books, Training Downloads, DVDs, Websites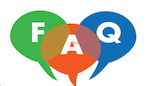 COVID-19 Resources and FAQs Answers to questions about how COVID-19 is affecting special education and how to get your child's program back on track.