Print this page
Parents, educators, advocates, and attorneys come to
Wrightslaw
for reliable information about special education law and advocacy for children with disabilities.
Begin your search for information in the
Advocacy Libraries
and
Law Libraries
. You will find links to thousands of articles, cases, and resources on the
Topics page.
New to Wrightslaw? Subscribe to The Special Ed Advocate, our free online newsletter. New subscribers receive a 25% off coupon.

The current issue of The Special Ed Advocate - Preparing for IEP Meetings During COVID-19.

Hot Topics in Special Ed Law & Advocacy l Special Education l IDEA 504 l New Blog Posts

Books, Training Downloads, DVDs, Websites
Podcast! Pam and Pete Wright Discuss Strategies for Parents During School Closures with special education attorney, Jeffrey Forte, Esq. Jeff hosts Let's Talk Sped Law, a national podcast dedicated to all things relating to special education law.
Webinar! COVID-19 and Special Education by Dr. Roseann with attorneys Pete Wright, Piper Paul, Wayne Steedman, and Jack Robinson.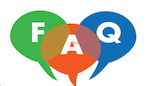 Coronavirus FAQs: We are answering questions about how COVID-19 is affecting your child's special education and how to get your child's education back on track.