In my state, it is illegal to record people without their permission. Is there an exception for students with disabilities who need to record class lectures for education purposes?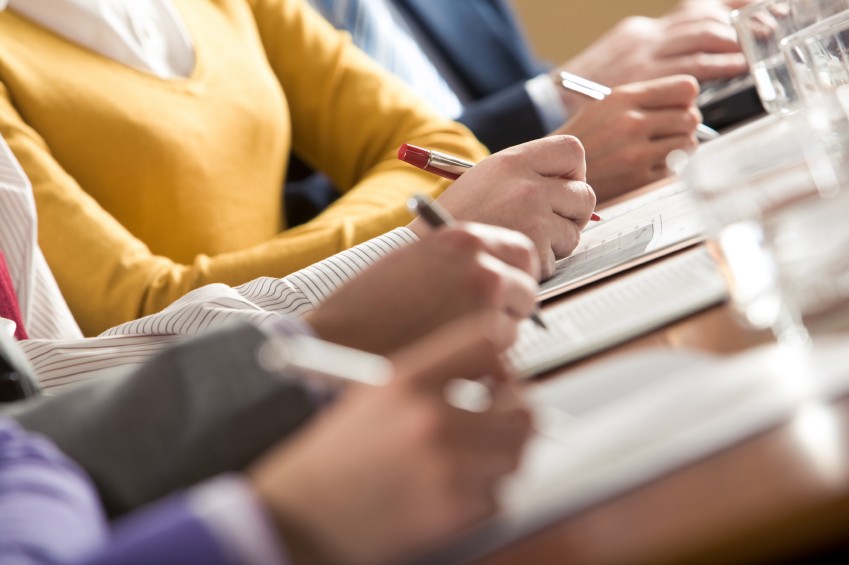 Many students with disabilities have difficulty with listening, focus, processing, note-taking, etc.  Recording a class would be a reasonable accommodation for these students.
If you are a high school student with a disability who has an IEP, the IEP Team is required to consider your unique needs and challenges and write any necessary accommodations in the IEP.
IDEA 2004 also requires that the IEP team consider a student's need for assistive technology.
Many students use assistive technology in class when they need accommodations for listening and note-taking. The LiveScribe pen (a digital recording device) is commonly used for this purpose.
You'll find more information about this in the blog post Assistive Technology for the Struggling Notetaker at https://www.wrightslaw.com/blog/assistive-technology-for-the-struggling-notetaker/
Right to Privacy in the Classroom
In this article from 2011 in Queen Anne County, MD, teacher's found there's "no such thing as private speech in a public school classroom," when a teacher brought privacy concerns about using Livescribe pens in special ed classrooms to the School Board.
Tyson Bennett, a sped lawyer for the school board noted "several cases in which judges have ruled that what transpires in a classroom is not private speech."
Bennett did not cite the case, but said, "When an Illinois special education teacher objected to her class being recorded in 2007 the U.S. District Court there ruled against her. The decision, which upheld those in two previous cases, was that "teachers have no reasonable expectation of privacy in communicating in their classrooms."
Below is the Federal District Court ruling in Plock v. Board of Education of Freeport School District No. 145, 545 F.Supp.2d 755, 758 (N.D.Ill.2007).
A classroom in a public school is not the private property of any teacher. A classroom is a public space in which government employees communicate with members of the public. There is nothing private about communications which take place in such a setting. Any expectations of privacy concerning communications taking place in special education classrooms such as those subject to the proposed audio monitoring in this case are inherently unreasonable and beyond the protection of the Fourth Amendment.
In Plock (2009), a Court of Appeals ruled on the "conversation" between students and teachers in a special education classroom under the Eavesdropping Act.*
Today, in Queen Anne County schools, Livescribe smart pens are used as instructional technology in classrooms.
Hat tip to our online community member, Chris, for sharing this –
**  Update, March 28, 2014 **
Illinois Supreme Court Strikes Down Illinois Eavesdropping Law

In 1994, the IL Eavesdropping Act "defined an 'eavesdropping device' to include 'any device capable of being used to hear or record oral conversations or intercept, retain, or transcribe electronic communications'…"
As of March 20, 2014 –
…individuals and organizations should be aware that the law no longer prohibits the recording and distribution of conversations by a private individual.
The Illinois Supreme Court in People v. Clark, 2014 IL 115776 and People v. Melongo, 2014 IL 114852, two unconsolidated cases, each held that the Illinois Eavesdropping Act is unconstitutional due to its violation of the First Amendment of the U.S. Constitution.
Whether or not Illinois will attempt to remain an "all party" consent state or join the majority of "single party" consent states remains to be seen.

Illinois Supreme Court Strikes Down Illinois Eavesdropping Law, National Law Review (June 4, 2019).
https://www.natlawreview.com/article/illinois-supreme-court-strikes-down-illinois-eavesdropping-law
Smartpens Help Students with Disabilities
For post secondary students with disabilities, Section 504 covers your right to reasonable accommodations to ensure full participation in educational programs and activities.
You will find examples of colleges and universities nationwide that approve smartpens as a perfect accommodation for students – they also provide the pen.
Your state and/or your school may have specific guidelines for recording class lectures. If you are in post-secondary education, contact the Disability Services office at your school for more information or assistance.
Re-edited from a post originally published 07/02/2012
You may also like….
'Smartpen' Pilot Program Helps Students with Disabilities
Understanding Confidentiality Requirements
Parent Observations v. Student Confidentiality
Parent Observation in the Classroom? Yes!