My 9th grade son has been covered under a 504 plan since 4th grade. This year, he had an IEP.  He is a twice-gifted, far superior in perceptional reasoning and very low (20 pts below average) in short term memory. This affects his ability to take notes.

I am interested in having him use the livescribe pulse pen in the classroom so he does not miss information while trying to take notes.  Is this is legal?  I'm willing to purchase the pen myself.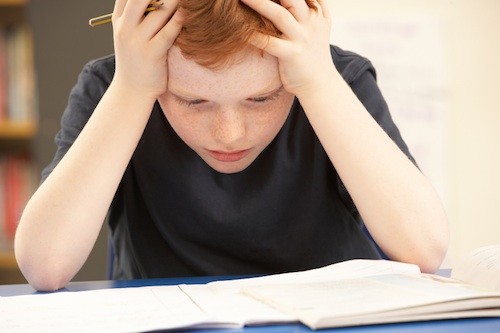 If I understand your question, you want to ensure that your son can use the livescribe pulse pen in class – that's it's legal.
Using a recording pen is legal. The livescribe pen is similar to a digital recorder – it's an Assistive Technology device. Since your son is eligible for special education services under IDEA, you could ask the school to provide an AT evaluation and appropriate AT devices and services.
Assistive Technology in the IEP
The law requires IEP teams to consider the assistive technology needs of all children with disabilities.  (20 U.S.C. 1414(d)(3)(B)(v))
The IEP team makes decisions about assistive technology devices and services based on your child's unique needs so that he can be more confident and independent.
For more info about Assistive Technology, see chapter 8 in our book, Wrightslaw: All About IEPs at https://www.wrightslaw.com/bks/aaiep/index.htm
Documentation for the IEP Team

It appears that you've decided not to ask the school to provide the pen, but prefer to purchase the pen yourself.
If a service or device is not mentioned in the IEP, someone who is ignorant of the law may object to its use.
To ensure that no one arbitrarily decides that your son CANNOT use the pen, write a short letter to your son's school team. Describe your son's disability and the impact it has on his ability to benefit from his education. Ask that the pen be included in your son's IEP as an AT device that is an accommodation for his writing disability.
You can find additional information (a few examples below) about this AT device that supports using it as an accommodation.  You may want to copy  some of this information and have it on hand for members of the team.
Karen Janowski, Assistive and Educational Technology Consultant and Special Education Instructor, Simmons College, Boston, MA says Livescribe is Great for students who struggle with notetaking or benefit from repetition and review when they need it.
Technology works. Technology bridges the gap. Are you allowing your students the opportunity to succeed and learn that taking notes can be fun again? Let this device [Livescribe] increase your students' independence so that they never have to depend upon an adult's or peer's copy of notes.
From the Taalliance:  Technical Assistance for Parents Centers – "What Parents and Professionals Need to Know about Assistive Technology" at
http://www.pacer.org/webinars/needToKnowAssitTech/WhatParentsWebinar.pdf