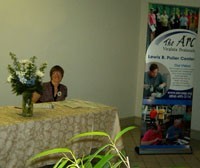 Congratulations to the newly revitalized Lewis B. Puller Center in Gloucester, VA! On Thursday, February 12, we were welcomed to the new center for a wonderful housewarming celebration. An informative program also featured fabulous food and great entertainment. Thank you, Richard!
The Puller Center has recently moved into a new and much larger home on Main Street in the heart of the village.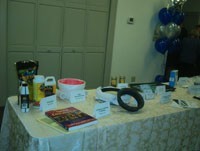 Wrightslaw has been a long-time business partner with the Center.
If you've ordered single copies of Wrightslaw books, more than likely your package was packed by skilled employees at the center.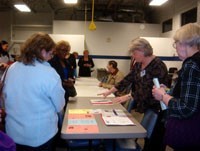 Wrightslaw is one of many businesses that contract on-site jobs at the center for a wide range of services.
During the housewarming, we were given tours of the new facility and program participants gave demonstrations of work projects.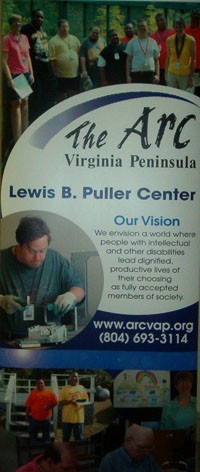 The Center, affiliated with The Arc of the Virginia Peninsula,  http://www.arcvap.org is the only work center of its type in a 10-county region. It currently employs 35 workers on-site, but can accommodate up to 100 workers in the new 12,000 square feet of space. Other Puller Center workers hold jobs off-site, while some volunteer in community programs such as Meals on Wheels.
The Center provides long-term employment, training, and day support services to adults with disabilities from the ten counties on the Middle Peninsula/Northern Neck.
To find out what The Arc can do for your business, how to become a business partner, or how you can support the program contact Sarah Sager, Director of Marketing and Development at (757) 896-6462 or ssager@arcvap.org.