Parents must be able to convert test scores into easily understood numbers!
Use this Checklist to help you measure and monitor your child's educational progress. You will be knowledgeable about your child's test scores and the significance of the data.
Why are test scores so important?
When you understand your child's test scores, you can –
identify your child's strengths and weaknesses
identify your child's needs
determine if your child is making progress
create charts that document progress or regression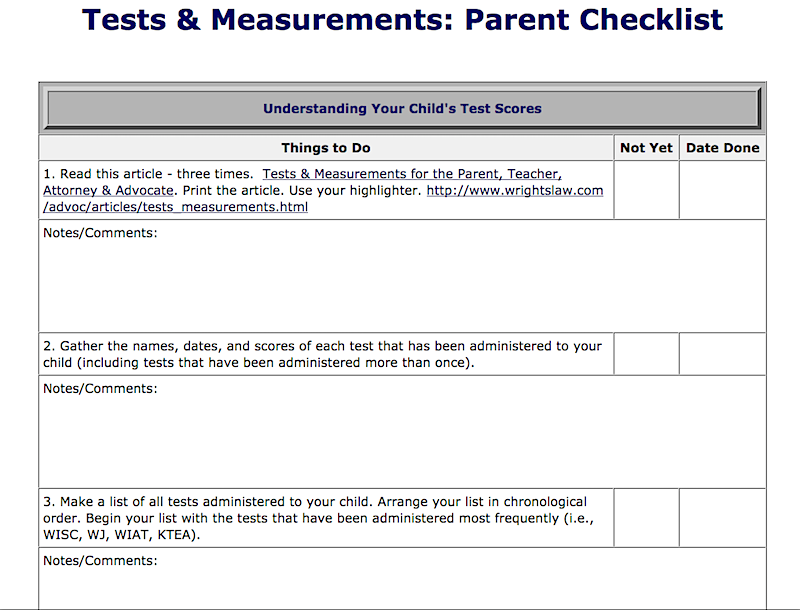 Parent's "To-Do" List
Download (PDF) and Complete the Checklist
Use this download to:
make a list of tests
convert the scores to percentile ranks
compare the scores
graph the results to show progress (or not)
You may also like….
Graphing Evaluation Data – A Skill All Parents Must Master
Tests and Measurements for the Parent, Educator, Attorney, and Advocate
Understanding Your Child's Test Scores
Assessment 101
Wrightslaw: All About Tests & Assessments, 2nd Edition (New Print Book + PDF Combo available)