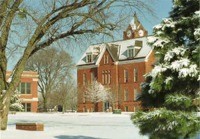 This Wrightslaw conference is sponsored by the Oklahoma Disability Law Center and Partners in Education Advocacy. Registration is FREE to parents, family members, and individuals who work with children with disabilities and are residents of Oklahoma.
Out of state registrants are welcome, but will be charged for the cost of the books ($65).
Don't miss out on the last Wrightslaw conference of the year! And it's FREE!
Click here for conference details.