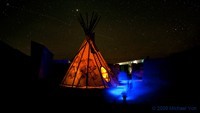 On this new year's day 2010, Michael Yon honors our service men and women in his photo essay about the 1-17th Infantry, 5/2 SBCT. Read Into Thine Hand I Commit My Spirit.
Our troops need to know we are thinking about them, and appreciate their amazing sacrifice.  Our hearts go out to their children and families.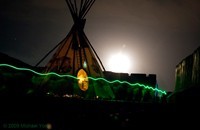 Our military men and women – and the families who love them – embody what is best in America. We have a responsibility to serve and support them as well as they serve us.
Regardless of our personal opinions about these wars, we need to remember the troops, honor them and their sacrifices, and pray for their safe return.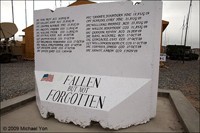 For all the photos of the memorial to our soldiers, see the complete article at http://www.michaelyon-online.com/into-thine-hand-i-commit-my-spirit.htm.
A candle in the window at Wrightslaw.