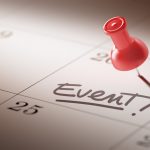 The William & Mary Law Institute of Special Education Advocacy is presenting a five-day training program hosted by the William & Mary School of Law and co-sponsored by the PELE Special Education Advocacy Clinic and Wrightslaw.
The purpose of this program is to provide training in special education advocacy for experienced advocates, law students, new attorneys, and attorneys who are new to special education law.
The program will include sessions on applicable laws, ethics, best practices in advocacy, strategies in working with parents and schools, and dispute resolution procedures, taught by national leaders in the field.
The Institute begins on Sunday evening, January 10, 2021, with the Orientation and Registration session and concludes late Friday afternoon, January 15, 2021.
The program will be held virtually.
Topics include:
History and Applicable Laws
Ethics in Special Education Advocacy (CLE credit)
Caselaw Review
Understanding Evaluations, Tests and Measurements
Individualized Education Programs (IEPs)
Section 504
Eligibility
Behavioral Issues at School
Discipline
Juvenile Justice
Dispute Resolution and State Complaints
Preparing a Case for Trial/Due Process
Using Evaluations, Tests and Measurements as Evidence
Evidence Strategies
Legal Claims and Remedies
Creating Systemic Change in Your State
Transition
Advocating for Children who are Homeless, Twice-Exceptional, Dyslexic
Applications will be reviewed on a bi-weekly rolling basis until the class is full. Early applications are recommended.
For information to include registration fees and available credits, please click here.