How does an IEP team determine if a special needs student is entitled to services such as Occupational Therapy and Speech Therapy? Is the school team allowed to say that because a student's IQ is very low, they do not feel that services such as OT and Speech would be helpful? Using this reasoning, the IEP team wants to deny the student these services or offer them in very small increments.
The IEP team may say this, but it is not accurate or legal.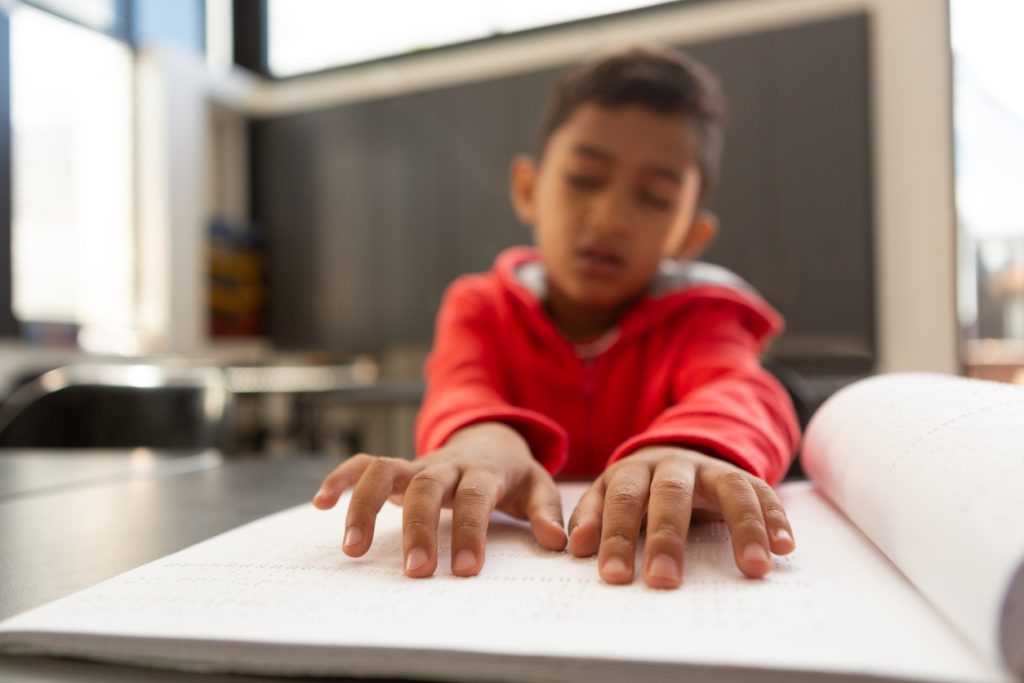 What the IEP team is really saying is that to provide these services to a child who has cognitive impairments or multiple disabilities is a waste of time and money because the child is incapable of benefiting or because other children will benefit more from these services.
Provision of FAPE
In the years after the law was enacted in the 1970s, schools often took the position that they didn't have to provide a free, appropriate public education (FAPE) (https://www.wrightslaw.com/info/fape.index.htm) because a child was severely disabled.
Courts routinely ruled against schools that used that argument.
The law says that if a child has a disability and needs special education, the school is required to provide the child with a free appropriate public education (FAPE) which is a special education program designed to meet that child's unique needs.
The IEP must meet all of the child's needs that result from the disability.
The IEP must include the related services that the child needs.
The IDEA does not say that schools are required to provide a free appropriate public education (FAPE) to all children with disabilities except children who have more severe disabilities – like those who have low IQs, cognitive impairments, multiple disabilities, etc.
What the Law Says – and Where
I can tell you what the law says but this probably won't do you much good unless you know where to find answers to your questions about the law and what it requires.
If you are advocating for a family who is dealing with these problems, and an IEP team who is providing the family with incorrect information, you need to know how to find answers to questions about what the law requires.
The IDEA and federal regulations, with commentary, and analysis of what a specific part of the law means, and decisions from the U.S. Supreme court about related services are in Wrightslaw: Special Education Law, 2nd edition: https://www.wrightslaw.com/bks/selaw2/selaw2.htm

You can also go to the IDEA 2004 area of the website – this section has a great deal of information that will help you: https://www.wrightslaw.com/idea/index.htm
Severe Disabilities – Exemption from Tests?
My child has a severe disability. is he exempt from taking state and district assessments?
No. All children must take state and district assessments. Decisions about whether your child needs to take an alternate assessment will depend on your child's unique needs, not on the category of his disability.
Most children with disabilities are able to keep up with their peers academically and take standardized tests successfully as long as they receive appropriate specialized instruction.
School Says Child "Cannot be Taught"
My child has autism and is nonverbal. He gets angry and frustrated because he cannot communicate. I want the school to teach him a way to communicate, but the school claims he cannot be taught.
Your nonverbal child with autism must have a way to effectively communicate.
Speech is a way to communicate that takes place in a social context. For children with autism, communication and social skills are interdependent.
Your child needs services from a specialist who can teach him a functional method of communication. The IEP team must develop an appropriate communication program based on a comprehensive assessment of your child's abilities.
If your child cannot speak, the IEP team must also consider his needs for assistive technology. The team should schedule an assistive technology evaluation to identify his needs and how to meet these needs.
Learn more about Special Factors in IEPs.
Finally, we have a page about Autism, Austism Spectrum Disorder, PDD & Asperger Syndome with FAQs, articles, legal resources, recommended books, free publications, and a short list of information and support groups: https://www.wrightslaw.com/info/autism.index.htm
Re-edited from a post originally published 03/06/2009