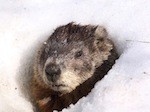 Is it spring yet? Save 25% on all Wrightslaw books, training CD-Roms and Advocacy Supplies  during our Pre-Spring Sale!
Get clear and concise answers to your special education questions. Wrightslaw publications and training CD-Roms can help!
SALE ends midnight, Wednesday, March 13, 2013.
If ordering online is not your thing or you need to order in quantity…just give us a call. Use our toll free line at 877-529-4332.Take advantage of the savings and
Order Today!
For those in warmer states…you can order too!Be sure to use Coupon Code 1362423145 at check out.