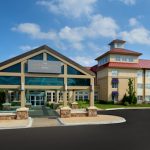 Save the Date!
A Wrightslaw Training will be held at The Kensington Hotel on Sunday, November 3, 2019. Join Wayne Steedman, Esq. and sponsors Down Syndrome Support Team for this one-day Special Education Law and Advocacy Wrightslaw Training.
Conference fee includes lunch, snack, a Wrightslaw highlighter pen and the three Wrightslaw books which retail for $62.85 – Wrightslaw: Special Education Law, 2nd Edition, Wrightslaw: From Emotions to Advocacy, 2nd Edition, and Wrightslaw: All About IEPs.
Registration will Open Soon!