On January 10, we were happy to announce a new publication in the Wrightslaw Store.
A Guide to Helping Your Child at Home: Developing Foundational Skills in Reading and Writing

We need to let you know that only several copies are still available. Get this new book before it is sold out!
Order today!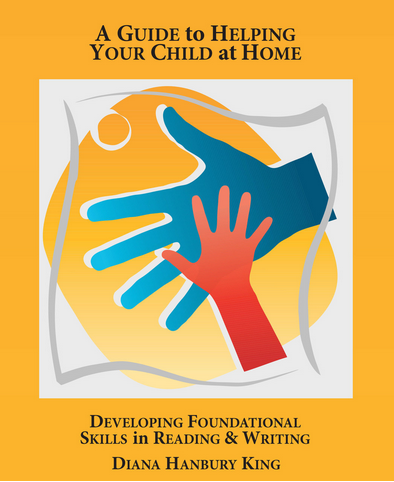 This is the book for you if you:
want to know how to help your child develop good reading and writing skills
are the parent of a child who struggles in school
want the best teaching strategies for helping your child at home
Caution! Has the school told you not to be alarmed if your child's reading skills are below grade level – "your child will catch up?"
Do you have questions about your child's overall reading progress? word recognition, sounds, fluency? reading comprehension?
Do you need information to help you when you work with your child at home?
The Einstein of Education
This book was written by the master teacher who taught Pete Wright how to read, write, spell, and do arithmetic.
On Saturday June 11, 2016, at their 25th anniversary, the National Teachers Hall of Fame awarded Diana Hanbury King the "Lifetime Achievement Award." Pete presented the award.
She was the second educator to ever receive this award. At the NTHF ceremony, the attendees began calling her the Einstein of Education!
If you have a child who is receiving "special education" reading instruction, you need information to participate in writing an appropriate IEP.

Wrightslaw Price $24.95