We hear many stories about struggling special ed students and their parents' attempts to advocate for them. We're always happy to hear the success stories and the amusing stories that make us laugh.
In this article, a SC advocate and mother shares two stories about her sons (we'll call them [Jim] and [Bob]). She thinks of Jim and Bob as "incredible self-advocates."
I just thought you would enjoy hearing the funny stories, so often all we hear are the horror stories. Thanks again for everything you to do to teach us all effective advocacy.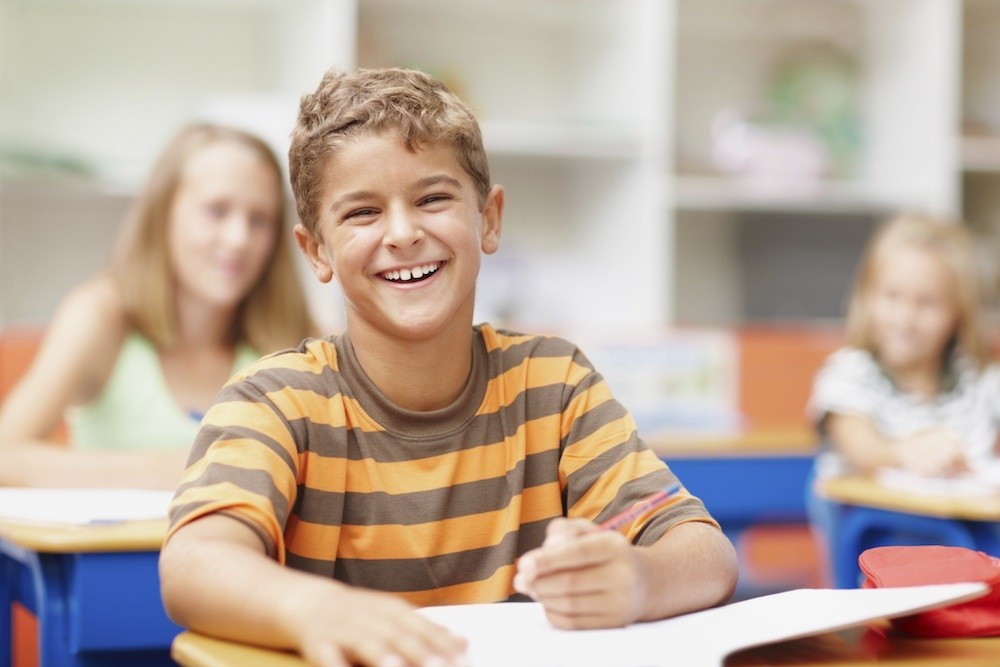 Jim Asks, "Where's the Policy?"
School policy is that girl's skirts/shorts must be below their fingertips, when their arms are straight down by their side. This allowed for boys to wear blue jeans that have holes in the knees.
The school decided they did not like this, so they made it against school policy for kids to have holes in their jeans at all. The boys then began taping up the holes in their jeans with duct tape.
The school then created a policy banning this practice.
[Jim] is my little rebel, my James Dean of the four.  I go to his annual review, and the sped teacher, says, "Susan, that Jim is going to be trouble."
She then proceeds to tell me that upon entering her classroom a few days earlier, Jim was already there working on the computer.  When she went over to see what he was doing, he was on the school district's website, "researching" the dress code for a policy that prohibits holes in the knees of jeans or using duct tape to cover the holes.  He could find none.
He then asked the teacher, "Since when does school policy override (I think he meant supersede) district policy?"
His teacher said, "Susan, I did not have an answer for him!"  We all got such a huge kick out of it.  I don't know where in the heck he gets it from! [We know!]
Bob's Transition Plan
The next one was [Bob].
Bob was in career class. His area of interest in his transition plan is graphic arts and has been addressed pretty well I might add, accordingly.
Bob noticed that someone had changed his career cluster from graphic arts to information technology.  He mentioned this to the teacher and the reason she gave was that this is where he "tested" (this is inaccurate).
Anyway, Bob told her, "Ma'am I am not trying to be mean, but my IEP says graphic arts, plus that is what I am interested in because art is what I am good at and I thought you needed to take that into account."
The teacher changed the career cluster back to graphic arts.
***************************
Find a little more humor on The Lighter Side of Special Education.
Learn about Self-Advocacy: You need the knowledge to succeed when participating in decisions that are being made about your life.
Learn how to speak up for yourself, make your own decisions, get information, find out who will support you, know your rights and responsibilities, problem solve, reach out to others when you need help, and learn about self-determination.