I am a special ed teacher.
Some parents want their children to receive ESY to close the gap.
Closing the gap is not a specified reason in our state Special Education Manual. Our state manual lists the the reasons for ESY:

(1) Emerging skill
(2) Regression-Recoupment
(3) Self-Sufficiency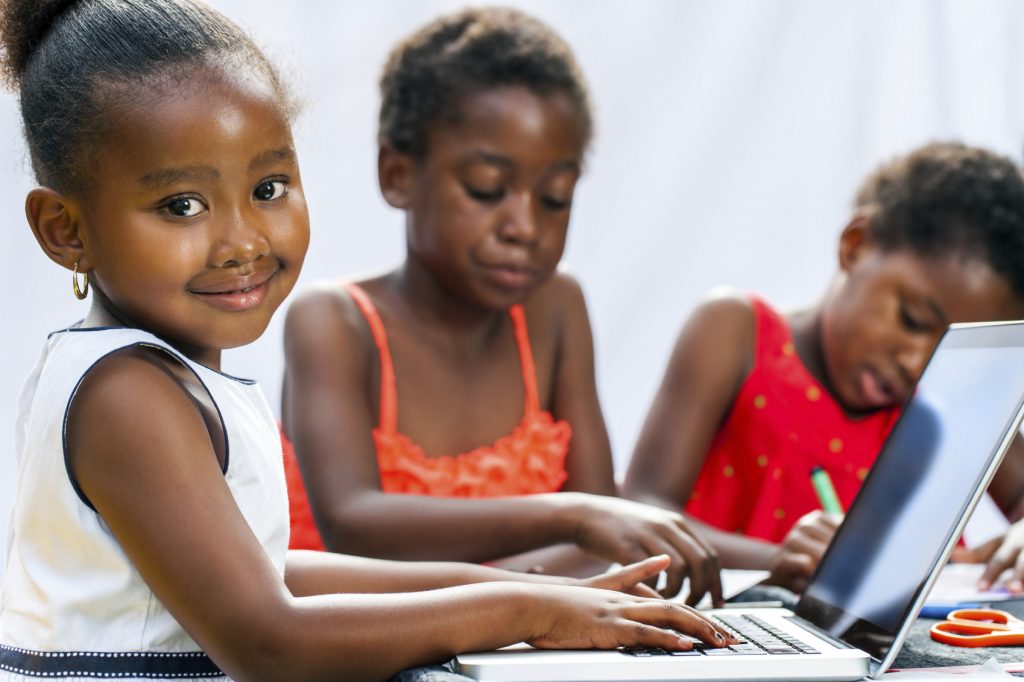 Regression – If a child maintains her level, while her classmates continue to move ahead, the child is regressing in relation to her peers.
So unless the child is closing the gap between her performance and the performance of her peers (standard scores are rising), she is maintaining her level, and therefore, she is most likely regressing in relation to her peers as they move ahead.
Regression is not required, but it may exist unless the child is close to closing the gap. And if she is that close, then by all means get the ESY in place and get the job done.
It usually takes more money and time for twelve years of special education services when front loading services can save everyone a lot of failure, meetings, $, and paper.
Emerging skills – Goals are always addressing emerging skills until that skill/goal is mastered.
The federal regulations make it clear that it is an individualized decision made by the Team in order to provide FAPE.
See Wrightslaw: Special Education Law, 2nd Edition page 205.
§300.106 Extended school year services.
(a) General.
(1) Each public agency must ensure that extended school year services are available as necessary to provide FAPE, consistent with paragraph (a)(2) of this section.
(2) Extended school year services must be provided only if a child's IEP Team determines, on an individual basis, in accordance with §§300.320 through 300.324, that the services are necessary for the provision of FAPE to the child.
(3) In implementing the requirements of this section, a public agency may not–
(i) Limit extended school year services to particular categories of disability; or
(ii) Unilaterally limit the type, amount, or duration of those services.
(b) Definition. As used in this section, the term extended school year services means special education and related services that–
(1) Are provided to a child with a disability–
(i) Beyond the normal school year of the public agency;
(ii) In accordance with the child's IEP; and
(iii) At no cost to the parents of the child; and
(2) Meet the standards of the SEA.(Authority: 20 U.S.C. 1412(a)(1))
The regulations provide a lot of room to justify ESY in a lot of cases.
The Team agrees this student needs ESY, but we are struggling to qualify her given our State's interpretation of the law.
The example above comes from a combination of dictionary definition, federal law, and caselaw.
Using an alternative thought process, how can a child who is falling further behind her peers be considered "Not Regressing"?
And… how can that be interpreted as –
progress?
receiving educational benefit?
meeting her unique needs?
It can't.
State regulations can't be more restrictive than the federal statutes and regulations for starters.
IDEA does not require regression as a condition of ESY.
Special Education Publications from your State
Your state may publish more information than you know. Most state departments of education have publications about special education topics including ESY that include a Manual or Parent Handbook.
Some may even publish ESY Handbooks. Here's an example – VA DOE ESY.
School district personnel may not be aware of these of publications and/or have never read them. I would expect administrators to know what they say.
Google " [your state] department of education esy "
Then, search any publication for "esy."
I don't think a school admin person would be able to dispute information published by your state DOE.
Read These Articles
Standards for Extended School Year Services (ESY) from a Director of Special Education
Extended School Year Services from Wrightslaw
You may also like…
Making Progress in Reading, What Works?
How I Got ESY Services When the School Said "No!"
Should Your Child's IEP Include ESY Services?