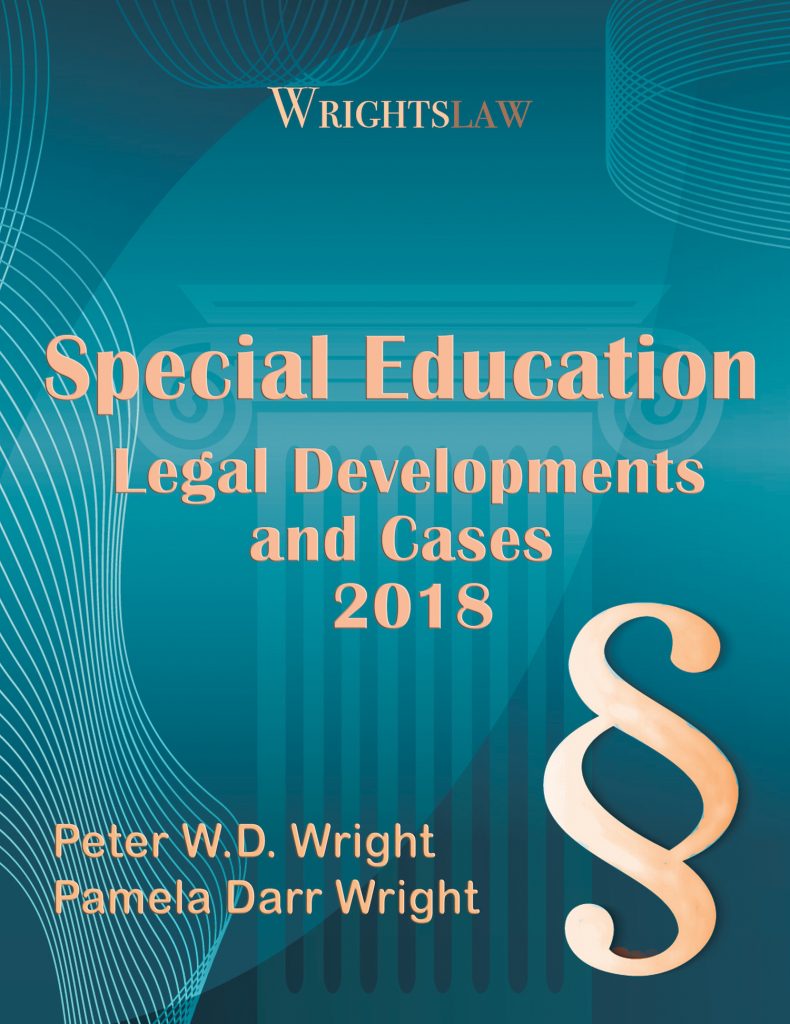 Available now in the Wrightslaw Store $19.95
Immediate Download
Wrightslaw: Special Education Legal Developments and Cases 2018 is available as an immediate download. When you read about a case, you can click on a link that will take you to it. All hyperlinks are active.
Learn about current and emerging issues in special education law including:
All decisions in IDEA and Section 504/ADA cases by Courts of Appeals in 2018
How Courts of Appeals are interpreting two recent decisions by the U.S. Supreme Court
Five exemplary Cases of the Year – Cases about discrimination in daycare centers, private schools, and higher education; damages; higher standards for IEPs and "Least Restrictive Environment"
Steps to resolving special education disputes between parents and schools
This unique book includes:
Table of 2018 Special Education Decisions with date, court, description of issues, outcome
Comprehensive description of each 2018 Decision, including prevailing party
Download the Introduction    l    Index    l    TOC
Add immediate download to your cart now!