Before school (and IEP season) starts is a great time to review the Wrightslaw 2019 Summer School Self-Study Series.
For a self-study guide to transition planning, assessments, and services – review this year's series on Transition.
It's never too early to plan for your child's future. Transition planning should be done with your child, not for your child.
The sooner you begin to plan for transition, the better your plan will be. Make sure you have time to complete the appropriate transition assessments.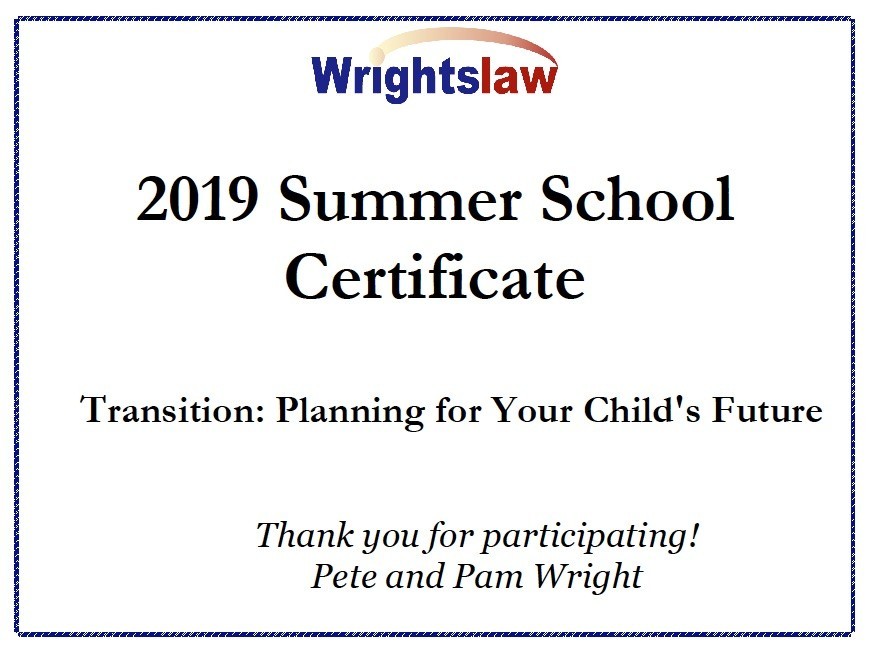 Be sure to finish your reading assignments. And don't forget to take the Transition Quiz.
Once you've complete the series, download your certificate.
If you did not complete the short course this summer, take it now!