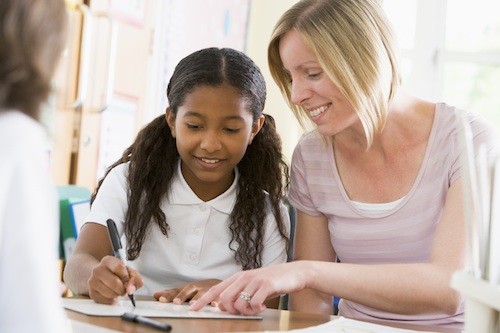 One of the most controversial posts we've published on the Wrightslaw Way Blog was "Do You Know Who is Providing Your Child's Speech-Language Therapy?" (Blog Discussion Part 1)
https://www.wrightslaw.com/blog/do-you-know-who-is-providing-your-childs-speech-language-therapy/
If you thought we questioned SLPAs, their abilities, and qualifications, not so.
But, there are areas of concern for parents.
If your child is receiving speech-language services, make sure you know if a trained, certified, or licensed individual is providing your child's speech therapy.
The American Speech-Language-Hearing Association (ASHA) is very clear about expectations for speech-language pathology assistants (SLPAs), what they can and what they cannot do. Learn about educational and training requirements for SLPAs.
Appropriate use and supervision of trained SLPAs can fill the gap often caused by a shortage of speech-language pathologists (SLPs).
Issues to consider:
1. IEP Lists SLP/staff as the Speech Therapy Provider
The term "staff" may refer to anyone on the school staff who is willing to do speech therapy — including untrained substitutes, aides, and paraprofessionals. The list goes on.
2. Fully Informed Parents
If you agree in the IEP to speech-language services for your child, you should be fully informed about what you are consenting to, including who will provide therapy services.
3. Adequate Supervision
Can an SLPA replace a SLP? No.
According to ASHA, no one can employ an SLPA without a speech-language pathologist as supervisor. SLPAs are not trained for independent practice.
4. Know Your State Requirements
States have different regulations and requirements for speech-language support personnel. State laws may differ from ASHA's guidelines and requirements.
Read the complete article, Do You Know Who is Providing Your Child's Speech-Language Therapy? to find the responsibilities within (and without) the scope of practice for SLPAs and links to ASHA Guidelines. You will find more about informed parent consent and supervision requirements for SLPAs.
https://www.wrightslaw.com/info/relsvc.sp.lang.providers.htm
Other Links
ASHA Speech Language Pathology Assistants Overview and Key Issues
Wrightslaw webpage: Do You Know Who is Providing Your Child's Speech-Language Therapy?
Do You Know Who is Providing Your Child's Speech-Language Therapy? – Blog Discussion Part 1
Wrightslaw Related Services