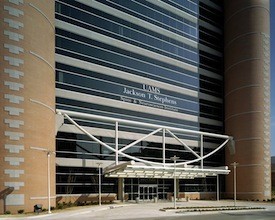 The Arkansas Down Syndrome Association welcomes Pete Wright, Esq., to Little Rock. The April 26, 2014 Wrightslaw Special Education Law and Advocacy Training will be held at the Stephens Spine & Neuroscience Institute.
Conference includes morning coffee, refreshments, boxed lunch and three Wrightslaw books, Wrightslaw: Special Education Law, 2nd Edition, Wrightslaw: From Emotions to Advocacy, 2nd Edition and Wrightslaw All About IEPs.
Download the printable registration form.
For all conference details to include registration fees, directions, closest airport, and local accommodations, please click here.
See you in Little Rock!