Has "child find" been part of the federal special ed law since the original, in 1975?
Yes.
1. Download the original Public Law 94-142, passed by Congress in 1975.
http://uscode.house.gov/statutes/pl/94/142.pdf
2. Go to Section 612.
As the proposed "Act" goes thru Congress the numbers are different from those in the U.S. Code.
After the Act is passed by Congress, signed by the President, it is copied and pasted into the US Code. So, 612 in the Act, is copied into U.S.C. at 1412.
3. Go to the Act at page 89 STAT 780, under the heading "Eligibility", then go to subsection 612(a)(2). Skim that information.
The key is on the next page, Subsection (a)(2)(C).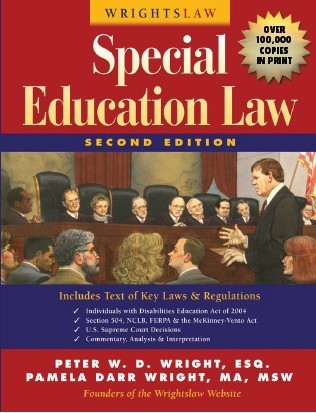 The statute was not labelled "Child Find" at that point, so I assume the label came later.
*4. Now go to our red Special Education Law book. Turn to page 72.
You will see the statute Section 1412(a)(3), now known as Child Find, and see that the words are almost identical, with more specificity and detail added over the years.
Child Find Guidance from OSEP and OSERS
Wrightslaw: Special Education Legal Developments and Cases 2016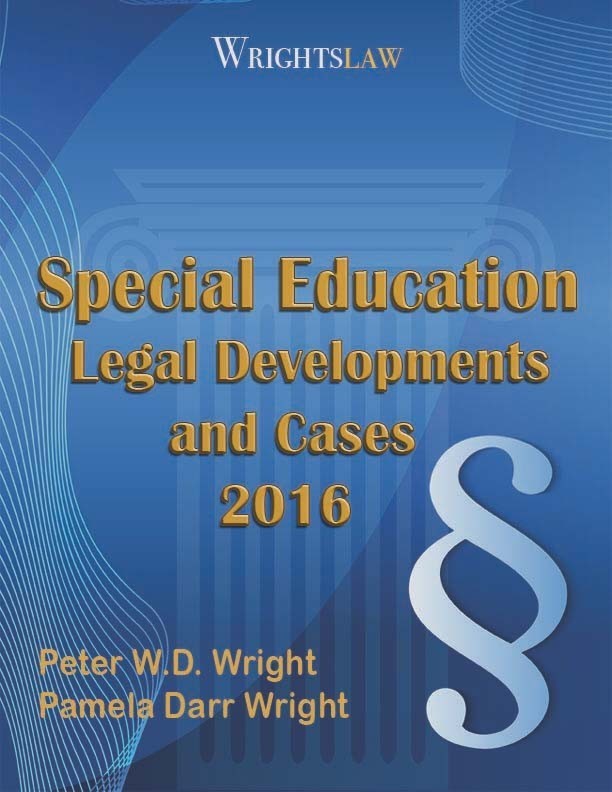 – page 24. Child Find for identification of preschool children: OSEP Memorandum 16-07, April 29, 2016.
Response to Intervention (RTI) Cannot Be Used to Delay or Deny an Evaluation for Preschool Special Education Services Under the IDEA
https://www2.ed.gov/policy/speced/guid/idea/memosdcltrs/oseprtipreschoolmemo4-29-16.pdf
– page 27. Child Find for children attending Virtual Schools: OSERS, August 5, 2016.
Educating Children with Disabilities Who Attend Public Virtual Schools
https://www2.ed.gov/policy/speced/guid/idea/memosdcltrs/dcl–virtual-schools–08-05-2016.pdf
You may also like….
Do Schools Have Any Obligation to Identify and Test Students?
Child Find Mandate: What Does it Mean to You?
Excessive Absences Should Trigger Child Find
Judge Orders Sanctions, Remedies for Kids
D.L. v. District of Columbia – Child Find Class Action Case
Identification and Child Find