On November 16 2011, a federal judge issued a ruling in D.L. v. District of Columbia, (D.D.C., Civ. No. 05-1437). This is the latest in a series of federal court decisions that found serious deficiencies in the District of Columbia's special education programs.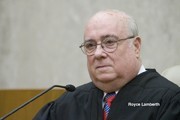 Judge Royce C. Lamberth held that the District of Columbia failed to identify, locate and evaluate hundreds of preschool children with disabilities, and failed to provide them with FAPE, a free appropriate public education as required by the Individuals with Disabilities Education Act  and Section 504 of the Rehabilitation Act.
In his decision, Judge Lamberth wrote about the "narrow window of opportunity" when quality early intervention programs can work miracles.
Read the details –  School District's Persistent Failures Cause "Severe and Lasting Harm" to Vulnerable Children with Disabilities