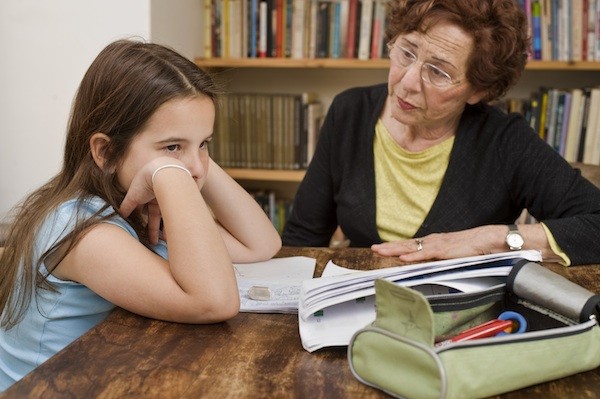 Our Board of Ed told us:

they do not have to put the related services on the IEP
related services providers cannot have goals added to the IEP
the only goals to follow are the school's goals

Should related services be put on the IEP?
Do your research. Find out what IDEA really says.
Turn in your Special Education Law Book to page 99.
Start with 20 U.S.C. 1414(d)(1)(A) – requirements for IEPs that include "a statement of the special education and related services…to be provided to the child…(aa) to advance appropriately toward attaining the annual goals. "
Definitions of Related Services
In IDEA at 20 U.S.C. 1401(26) and federal regulations at 34 CFR 300.34 see the individual related services defined (i.e., audiology services, counseling services, interpreting services, orientation and mobility services, etc.).
The IEP should include goals that address all of your daughter's needs that require special education or related services and how the effectiveness of each of these services will be evaluated.
If your child will receive instruction during the provision of a related service, IEP goals are necessary.
For example, "…if transportation is being provided solely to enable the student to reach school, no goals or objectives are needed. If, however, instruction will be provided to the student to enable the student to increase the student's independence or improve the student's behavior or socialization during travel to school, then goals and objectives must be included to address the need to increase independence or improve behavior or socialization…"
Authority: Letter to Hayden, 22 LRP 3091 (OSEP 1994) from MN Q & A Related Services
For each service, the IEP must also specify
when the service will begin
how often it will be provided and for what amount of time
where it will be provided (34 CFR §300.320(a)(7))
The US Dept of Education says related service providers have valuable input about the child's needs, services required, and an appropriate education program.
Read more about Related Services and providers in Wrightslaw: All About IEPs.
Chapter 2 – alternate means of input from related service providers at IEP meetings
Chapter 4 – statement of services, related service providers as part of the IEP team
Chapter 5 –  requirements for related services in the IEP
What is the School Policy? Request It!

Since it appears IDEA says one thing and the Board of Ed is saying another – ask about their policy of "no related services in the IEP."
Write a letter to the School/Board of Ed expressing your concerns and questions about what IDEA requires.
Request a written copy of the Board's policy.
Ask for a prompt response so you can be fully prepared for the next meeting as a member of the IEP team.
You'll find advice about effective advocacy strategies and techniques, dealing with the school, writing letters to the school and sample letters in Wrightslaw: From Emotions to Advocacy.
Read More
Can the School Exclude Related Service Providers from IEP Meetings?
The Wrightslaw Way – Related Services