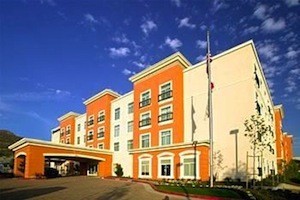 On Friday, August 14, 2015, H & H Associates is hosting it's 3rd annual one-day-6 hour Wrightslaw Special Education Law and Advocacy Training at the Embassy Suites Valencia Hotel in Valencia, CA… just 33 miles North of downtown Los Angeles.
Speaker Pete Wright, Esq. presents this information packed training.
Registration includes lunch, snacks and parking. Also, four books, Wrightslaw: Special Education Law, 2nd Edition, Wrightslaw: From Emotions to Advocacy, 2nd Edition, Wrightslaw: All About IEPs and Wrightslaw: All About Tests and Assessments.
Registration also includes a "Putting It Into Action" seminar with additional advocacy materials. Case studies putting Pete's training into practice, led by Hadassah Foster, nationally-known special education advocate. The seminar takes place on Saturday, August 15, 2015.
See you in California!