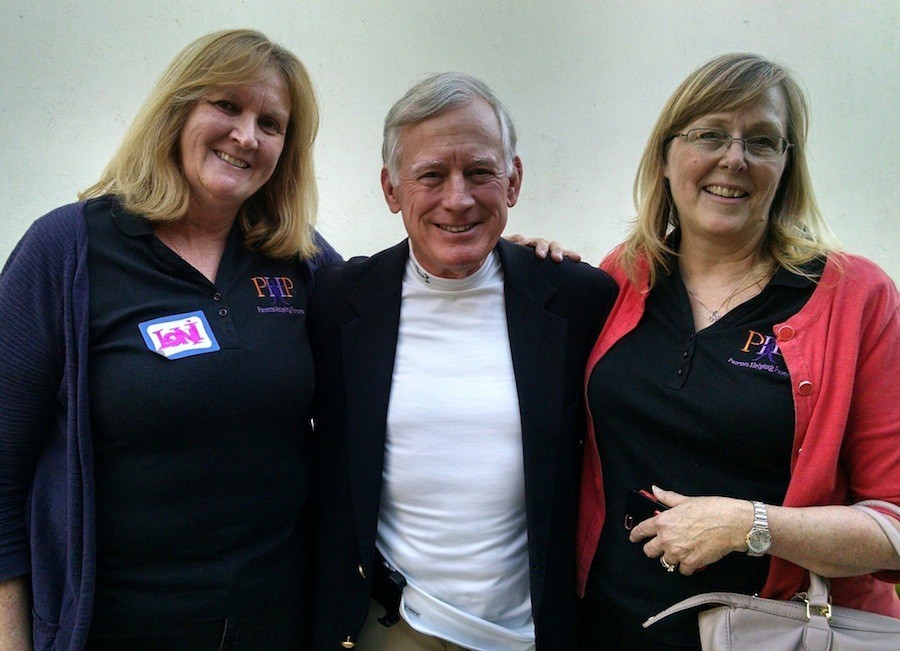 A Fantastic, Sold Out Training
On Thursday, Feb 25, 2016, Parents Helping Parents, San Jose, hosted a fantastic Wrightslaw training program. They sold out days in advance at 250 and had a waiting list. PHP did a masterful job, no glitches, and many of the attendees had high scores on the Final Exam. There were some beautiful bell curves drawn and obvious mastery of the 5 key IDEA 2014 statutes, 1400, 1401, 1412, 1414, and 1415.
The Morgan Case in Federal Court
Prior to the conference some parents forwarded to me emails from their school district and a newspaper article about release of their child's social security numbers because of the ongoing Morgan case in federal court.  Fortunately, in prep for the program, I had already read all of the pleadings earlier this month.
Read more about the Morgan case here.
Photo Fun!
Above is a photo of me with Joanna Jaeger and Loni Allen at the end of the day. With ageing, senility, and being beaten down too often, I have shrunk to 5.8″ and, having done several Wrightslaw trainings for PHP and known both Joanna and Loni, I have watched the two statuesque blonde beauties grow taller and taller as I get shorter and shorter.
For the first photo, I deliberately dropped lower so that the top of my head was at their shoulder height, most upsetting to them as they tried to lift me up. For the next photo, I stood at normal height and was still abt 4 to 6 inches too low. For the posted photo, I stood on my toes. As my attendees know, its not truth, but perception and presentation, so I fooled everyone with the posted photo.
After the program a bunch of the PHP staff and I went to a Margarita Bar in Campbell and had a great fun evening. Many thanks to PHP.
Lasting Relationships
Over the years, Wrightslaw has developed a lasting relationship with PHP as we have with others around the country.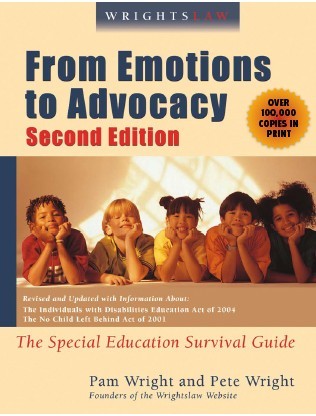 Loni began doing FETA study groups after the first edition of the FETA book was published in 2001. These study groups continue to meet monthly as Educational Advocacy Workshops using the tips, strategies, and handouts from Wrightslaw: From Emotions to Advocacy to empower your ability to advocate effectively.
We will post more later about how you can start a successful FETA study group in your area. Stay tuned.