43RD ANNUAL NATIONAL CONFERENCE
VIRTUAL VIA ZOOM – November 4 – 6, 2021
Registration is open for the Conference and the Pre-Conference Wrightslaw Workshop.
Pre-Conference Workshop Description

During this workshop, Peter Wright will lead attendees through his highly recognized program, Wrightslaw Special Education Law and Advocacy Training. This program is designed to meet the needs of parents, advocates, attorneys, educators, and others who represent the interests of children with disabilities and their families.
The full-day program focuses on four areas:
* Special education law, rights, and responsibilities
* Tests and measurements to measure progress & regression
* SMART IEPs
* Strategies for effective advocacy
Pete Wright teaches advocacy skills, offers practical solutions to parent-school problems, and answers questions from the audience. We hope you will join us.
Note: Registration for the pre-conference workshop and the main conference are SEPARATE.
Keynote by Peter Wright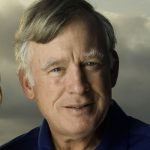 Special Education Law for Educational Therapists: Learn about special education law and supports available for professionals, students, and families. Learn how to help students navigate the IEP process and receive accommodations under 504 plans. Educational therapy professionals will discover the knowledge, skills, and tools to work with private or public school clients with special needs.
For pre-conference and the 43rd Annual AET Conference details, please click here.