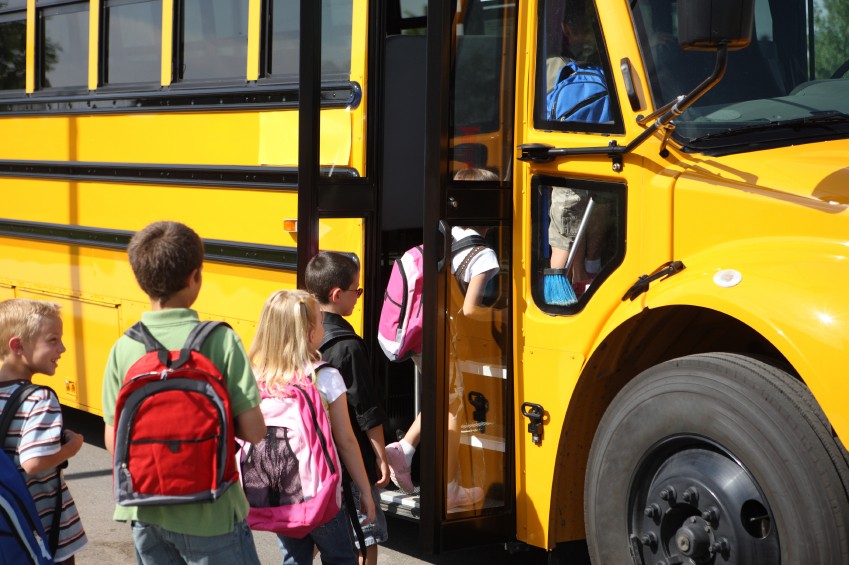 My 4-year-old has an IEP for ADHD and attention/transition difficulties. Transportation is written as a related service in his IEP but the school claims they are "short-staffed" and cannot get him to his program in less than 1 hour after the start.
This cuts his day from 5 hours to 4 and causes a problem for him as he tries to transition into activities that are already in progress.
This related service is causing a problem. I need some guidelines.
You are wise to do your research and look for guidelines on the transportation issue. Be sure to check your state's special education regulations, your Head Start regulations/policy, and the local school district policy regarding transportation.
If you download these regs as PDF files, you can search for information using the word transportation . (Pete explains how to search PDF files in this post.)
To fill in any gaps, search for rulings from the Office of Special Education Programs (OSEP) and OCR, state due process hearing decisions, state and federal court decisions, state laws governing student transportation, etc.
Read the complete Q & A, from Building the Legacy IDEA 2004, regarding transportation as a related service for students with disabilities.
Q and A: Questions and Answers on Transportation from the US Department of Education https://sites.ed.gov/idea/files/OMB_08-0101_Transportation-11-4-09_FINAL-1.pdf
Question B-1: If a child with a disability spends a significant amount of time being transported to and from school, as well as to and from another location to receive special education and related services, is the child entitled to receive additional school time to make up for the time lost in transportation?
Answer: … However, the IDEA defines school day as any day, including a partial day, that children are in attendance at school for instructional purposes. Additionally, school day has the same meaning for all children in school, including both those with and without disabilities. In general, a school day for a child with a disability should not be longer or shorter than a school day for general education students. However, if a child's IEP Team determines a child needs a shorter or extended school day in order to receive FAPE, then appropriate modifications should be incorporated into the IEP.
Question F-1: When is an LEA obligated to provide transportation for a preschool child with a disability between private day care and the child's preschool?
Answer: If the IEP Team determines that transportation is required to assist the preschool child to benefit from special education, and includes transportation as a related service on the child's IEP, the LEA would be responsible for providing the transportation to and from the setting where the special education and related services are provided.
Question G-1: Must an LEA provide appropriate information and assistance to the parents of a child with a disability who are seeking reimbursement for mileage expenses for transportation the IEP Team included in the child's IEP?
Answer: Yes. If a child with a disability is receiving special education and related services and transportation is included in the child's IEP, the LEA must provide assistance needed by the parents to be reimbursed in a timely manner for the costs incurred in providing transportation.
I see nothing that indicates the district's responsibility to provide FAPE is less, because they are "short-staffed."
Primer for Parents on Special Education Transportation
This Primer (2003) is still a good source of information and will provide some court references. Transportation issues vary greatly depending on the child's unique needs.
https://webnew.ped.state.nm.us/wp-content/uploads/2018/03/Special-Education-Transportation-Overview.pdf
H. Shortened school day
"A district should not shorten the school day to accommodate bus schedules. See Palm Beach County (FL) Sch. Dist., 31 IDELR 37 (OCR 1998); Jim Thorpe (PA) Area Sch. Dist., 20 IDELR 78; Lincoln County (NC) Sch. Dist., 17 IDELR 1052 (OCR 1991). Students with disabilities must be given a comparable length of school day and week as nondisabled students, unless there is a compelling, specific reason (e.g., medical)."
Many of the details about transportation are left to the discretion of the school – UNLESS the issue impacts the unique needs of the child. It would appear that missing part of the instructional day interferes with your son's ability to benefit from the general preschool education program. Delayed start would make transition to activities difficult. Are there notes or data from classroom observation to support this concern?
It is also recommended that ALL specifics about transportation be included in the IEP (i.e., specific circumstances under which transportation is to be provided (normal school hours, off-campus educational components, early or after-school instruction), the type of vehicle to be used in transportation, any specific equipment used in conjunction with the vehicle (any specialized or adaptive equipment), the nature and extent of the transportation (where the child is picked-up/dropped-off), personnel needed to assist in transportation (aides, monitors, health care personnel), and any transportation goals and objectives if transportation has an independent purpose beyond access to education.
Request the IEP team reconvene to discuss the transportation issue, focus on the attention/transition concerns, and ensure all details are included in the IEP.
As with every issue, these concerns should be documented in writing to the school and the IEP Team.
More Q and A on Transportation
Database Questions: Transportation