Nearly 2 million children and youth are military-connected, with the largest group under
5 years of age. Approximately 20 percent or more have special needs. – National Institute of Child Health and Human Development (NICHD)
November is Military Family Appreciation Month – a time set aside to recognize the military family.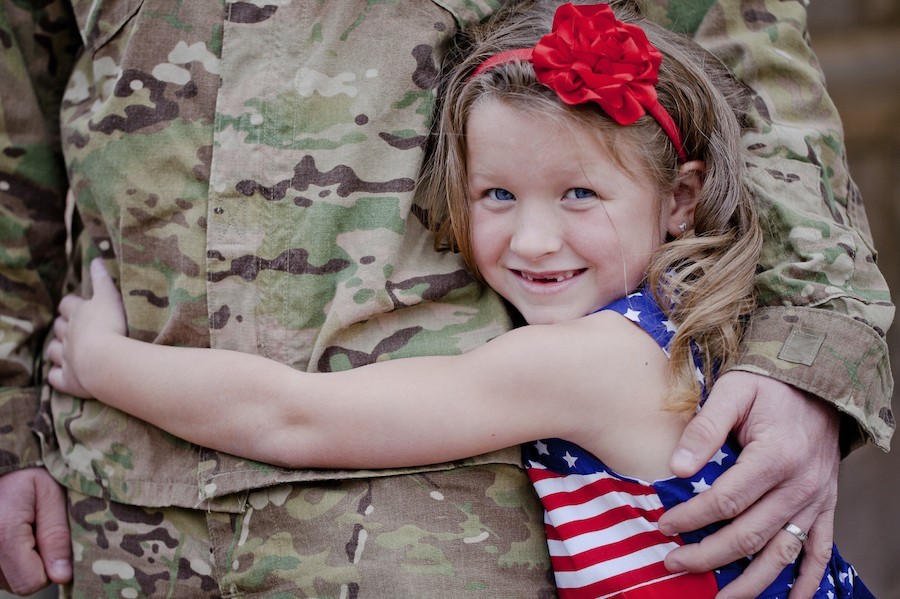 In this post about the unique challenges of military families who have children with exceptional needs, we salute these military families and children and honor their sacrifices.
Military families who have children with special needs face unique problems. These children transfer schools often and sometimes attend school overseas.
We've included information and resources to help military families locate programs, services, and supports to meet their needs.
Looking at a PCS this summer?
Military families cannot pick when they move, or the installation. But they can pick the school system they move into. "Why not go shopping?" says LTC Elizabeth Schuchs-Gopaul, USAF.
Military parents should read these two articles.
Finding the Right Program Before You Move
"Legal Issues Facing Military Families with Special Needs Children."
Also you might want to download Pete's handout that he provides at his training for military families.

The Military Child with Special Needs video on the Wrightslaw YouTube Channel.
Check out the Military Discounts in the Wrightslaw Store.