When a child is struggling at school, you need to find out why.
Wrightslaw: All About Tests and Assessments, 2nd Edition will explain how.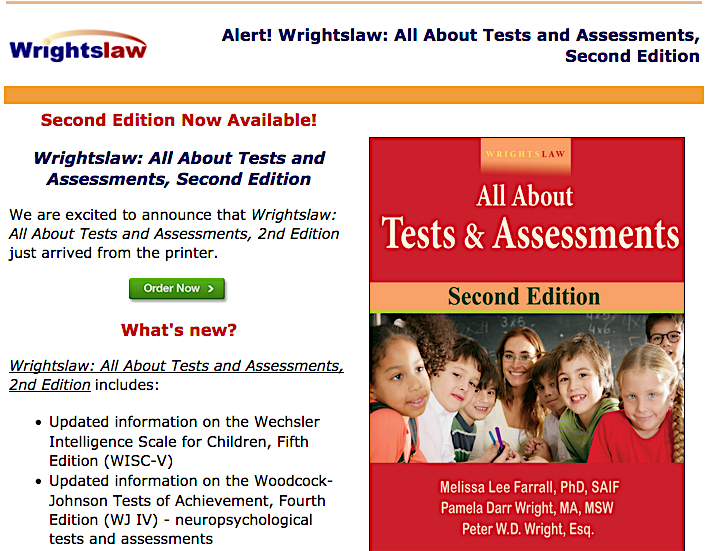 Learn more about the new Second Edition and download a sample chapter on Reading Assessments.
Digital editions for Kindle and epub (for ipad) are available.
What People are Saying ….
Test data is one of the most powerful tools you can have in your tool box. EVERY parent needs this information to effectively advocate for their child.
I love the Test Charts!