Chief Justice Roberts wrote,
An IEP is not a form document. It is constructed only after careful consideration of the child's present levels of achievement, disability, and potential for growth."

 – U.S. Supreme Court decision, unanimous ruling in favor of children with special needs in Endrew F. v. Douglas County Schools, March 22, 2017.
In Wrightslaw Summer School 2017, we learned What's So Important about Present Levels in the IEP.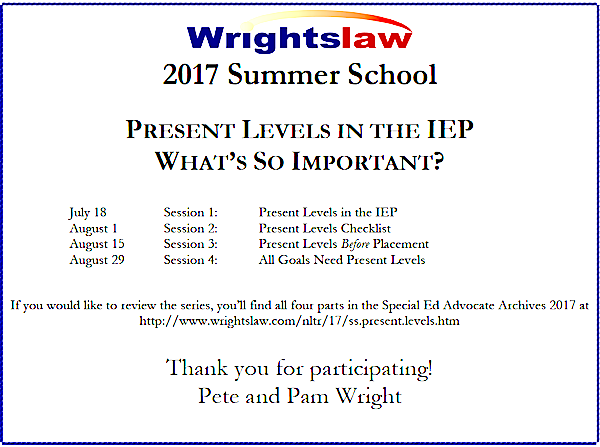 Before school (and IEP season) starts is a great time to review the importance of parent input when writing Present Levels.
If you did not complete the short course this summer, take it now. Don't forget to read all your assignments and submit your homework.
Or, review the series and download your Certificate.