How do I write a letter to voice my concerns about my child's IEP?

The school removed all information concerning reading and language from the IEP. How do I let them know that I am not satisfied with their findings?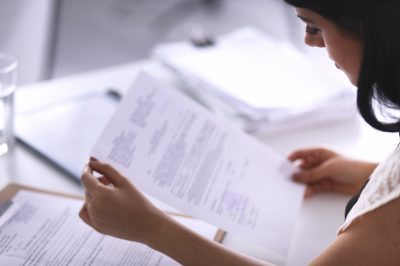 If I understand your question, it appears you're asking about two specific issues:
concern about the IEP
how to advise the school about your concerns
Addressing IEP Issues

You believe the IEP is –
incomplete
does not adequately address your child's needs
Present Levels are a critical part of the IEP. You need to include information about your child's present levels of academic achievement and functional performance.
Until your child's Present Levels are accurate, you will never be able to get the program, placement, or education your child needs.
Parents and advocates must learn now to design accurate and up-to-date present levels of academic achievement and functional performance.
Read Present Levels: Foundation of the IEP by Indiana advocate Pat Howey.
Turn to page 99 in your Law book, Wrightslaw: Special Education Law, 2nd Edition. You will see the IDEA requirements for Present Levels in all IEPs. 20 U.S.C. Section 1414 (d) (1) (A) (i).
Writing a Letter of Concern
When parents fire off a letter to the school, they are usually in the middle of a crisis that involves their child. At that moment, they want to do something. They may be trying to right a wrong or protect their child from harm.
Some parents write angry "last straw" letters after a series of bad experiences or incidents that occurred over a period months or years.
Before you put pen to paper, you need to STOP and THINK about what you want your letter to accomplish.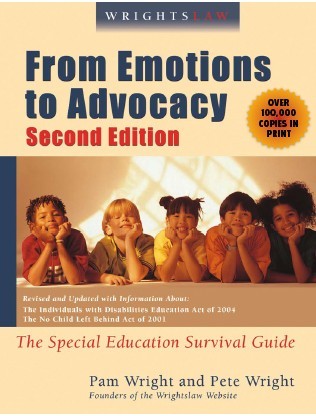 There is an art to writing letters that makes your point without alienating your readers.
We discuss this issue in more depth in our book, From Emotions to Advocacy, 2nd Edition.
If you don't have a copy, I recommend that you pool your pennies and order a copy. It will help you avoid making costly mistakes.
You will find more than sixteen sample letters that you can tailor to your needs, as well as –
letter writing tips
letter writing pitfalls
using persuasive strategies in letters
The FETA book also includes dozens of worksheets and forms.
Good luck!
More Resources
What's So Important about Present Levels?