A busy week at ISEA 2019. The last three days have been intense.
All rise……Judge Stacey Bawtinhimer in the W&M Law School Courtroom.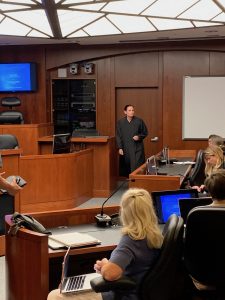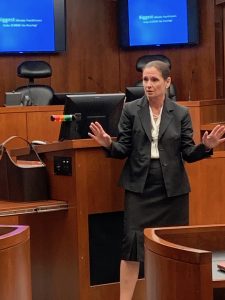 Daily sessions continue on topics including School Discipline and Behavior issues, Preparing for Trial/Due Process, Evidence Strategies, Advanced Advocacy Strategies, School to Prison Pipeline, Restraint and Seclusion, State Complaints and Class Action, Ethics, Children who are Homeless or in Foster Care.
Presenting on Day 3, 4, and 5 – Bill Reichhardt. Pete Wright, Pam Wright, Catherine Michael, Pat Howey, RoseAnn Duplan, Valerie Slater, Cheryl Poe, Judge Stacey Bawtinhimer, Jaime Vazquez-Bernier, and Pat Popp.