My son is 14 and has autism. I'm concerned that the school is not complying with his IEP so, I spoke to someone on the Board of Education about my concerns.

He does not get his adapted PE.
He's left unattended by the parapro, bullying results.

Next thing, I received a letter that –

(1) the school was reducing his speech services – because the speech teacher was needed elsewhere.
(2) adapted PE was no longer available.

I did not yet sign and return the form. I don't know what to do.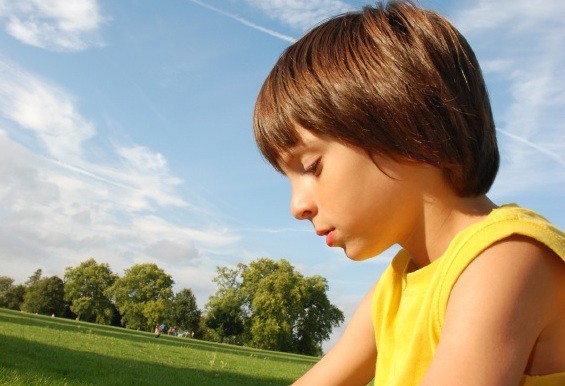 You were wise not to sign anything until you have all the facts straight.
Remember! Document everything. Everything should be in writing – any contact you have with the school, and anything the school tells you.
What IDEA Requires
Check page 37 in Wrightslaw: All About IEPs
https://www.wrightslaw.com/bks/aaiep/index.htm
The IEP must include the projected date to begin services, and the frequency, location, and duration of services. The amount of time for each service must be stated in the IEP.
The U.S. Department of Education's Model IEP Form requires this.
Compliance with the IEP
Does your child's IEP now specify the location, frequency, duration of speech services?
Reducing speech services in the IEP, that the team determined were necessary, is not an arbitrary decision the school can make.
The decision should be made by the entire IEP team (including you) based on evaluation data that shows your child has:
successfully met his goals
is making progress toward his goals
no longer requires/needs these services
Wrightslaw: All About IEPs, page 38 –
The school says my child's IEP is based on "what we have available." Is this right? NO. The IEP team is required to develop an IEP that meets all you child's needs, regardless of "what is available" at the school. Your child's IEP must be individualized. "What we have available" usually refers to one-size-fits-all programs that are not individualized to meet a child's unique needs.
Physical Education Requirements
IDEA requires that all students with disabilities be provided with physical education. Some children benefit from APE, PE that is adapted/modified to meet his unique needs.
Does your child's IEP provide for APE?
If so, the school needs to comply with the IEP until the IEP team decides, based on a PE evaluation, that he no longer needs APE.
The school still needs to provide physical education, even if the team determines he does not need adapted PE.
Physical Education for Students with Disabilities
https://www.wrightslaw.com/info/pe.index.htm
Adapted or specially designed physical education (APE) is about meeting the unique needs of individual students with disabilities.
See page 38 in Wrightslaw: All About IEPs – Physical Education and Adapted PE
This info will get you started.
Use the Wrightslaw Search Box
Wrightslaw.com has many articles that address your concerns. When you have questions like these, don't forget to use the search box on any Wrightslaw page. Enter the search term relevant to your issues.
Resolving Parent-School Disputes
Learn strategies to resolve disagreement
Learn advocacy tactics and strategy and how to negotiate with the school in Wrightslaw: From Emotions to Advocacy, 2nd Edition.
Learn your rights and your child's rights in Wrightslaw: Special Education Law, 2nd Edition.
If you don't have a copy of the All About IEPs book, or the other two books, go to What's in Store at Wrightslaw.
Any bullying issues should be documented and addressed. Also, if the IEP requires the parapro to be with your child at all times – compliance with the IEP needs to be addressed by the entire IEP team. It may seem like changes were made in retaliation after you contacted the BOE. But your focus should remain on your child, his individual needs, and how the team can develop the IEP to meet all of these needs.
This is not intended as legal advice. If you are concerned about these issues, you may want to consult an attorney or advocate – if only for a free consult.
Check this directory in the Wrightslaw Yellow Pages for Kids for help in your area. http://www.yellowpagesforkids.com
You may also like….
When IEP Services are NOT Delivered
Pop-Up: Developing Your Child's IEP
IEP Checklist: Is Your Child's IEP Individualized?IEP Services – Not Happening
IDEA 2004: Model IEP Form