Wrightslaw All About IEPs is a new program (one day, five hours) by Pete Wright that focuses on the legal requirements for IEPs and how to develop SMART IEPs.
This one-day, five hour program about IEPs will focus on:
The IEP statute, Regulations, and Commentary to the regulations
You will learn:
Legislative history and how IEPs evolved
What is and what is not permissible in an IEP
How to create healthy working relationships between parents and school staff so the child benefits.
How to draft SMART IEPs that are Specific,  Measurable, use Action Words, are Realistic, and Time Limited.
Review the Program Agenda.

Special Offer: Reduced Registration Fee
Since this is the first All About IEPs program, the registration fees are reduced below the expected rate for future programs.
Your registration includes:
The two books, two WebEx Wrightslaw training programs, the Wright Tote, and highlighter pen have a retail value of $77.70. We also provide lunch and beverages.
To register, click the appropriate category:
Professional w /CLE / CEU credits *  $135

H&W / Parents **   $145

Military ***   $75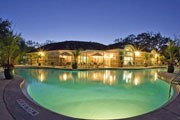 Holiday Weekend – Save the Date!
Discount room rates of $99 per night are available at the Mainsail Suites Hotel and Conference Center. Each spacious suite has a full kitchen, living and dining room, and private patio.
The Mainsail has a well-equiped fitness center, heated outdoor pool, jacuzzi, and sand volleyball court.
Complimentary airport shuttle, free parking, and high speed internet.
If you decide to make a short vacation out of this trip, we arranged for the reduced room rate to begin on Wednesday, January 13 through Monday morning checkout on January 18, 2010.
Hotel Registration

You can register at the Mainsail Suites Hotel and Conference online by clicking here. Your Attendee Code is Wrightslaw.
Or you can make your reservation by calling toll free (866) 724-5287 or direct dialing (813) 243-2640.
AirFare – for cheap flights to Tampa (TPA), click here.
Fun Stuff

Click here for information about the weather, great beaches, and kayaking.