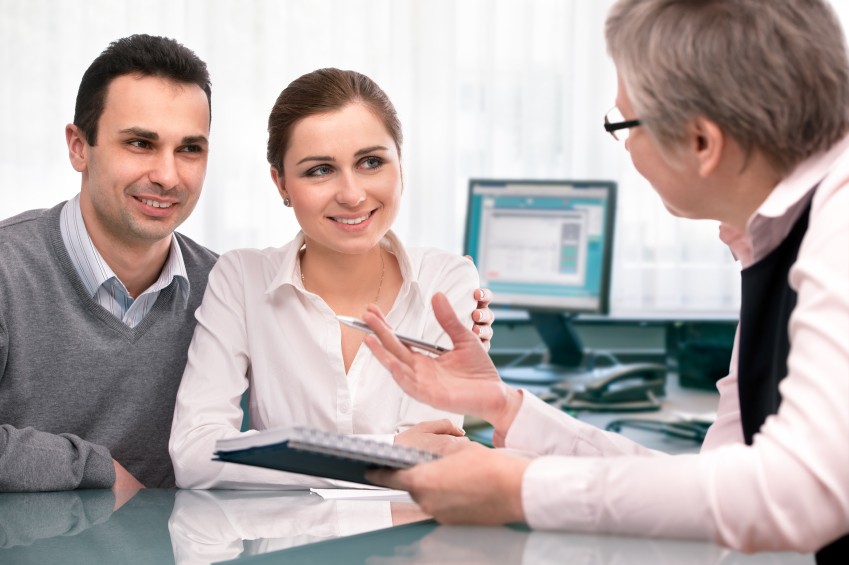 "Schools are mixing up terminology these days (see The Terminology Game).
I believe they are doing this on purpose to confuse parents and prevent them from exerting their legal rights.
One way they are doing this is to combine the terms evaluation and IEP meeting into 'evaluation meeting.'
Problem is, there is no such thing in special education law as an 'evaluation meeting.'
The terms evaluation and IEP meeting are two distinct things under the law.  They each have their own definition and their own subsection in the law.
Evaluations are defined in 20 U.S.C. 1414(a), (b), and (c).  Evaluations involve use of valid testing methodology and tools to determine if a child has a disability and any education deficiencies that need to be addressed.
IEP meetings fall under 20 U.S.C. 1414(d).  IEP meetings are the assembly of the IEP team to discuss what the evaluations say and determine the educational program for a child with a disability.
Why is this important?
Because teacher input or discussion alone is not an evaluation.
An IEP meeting can be held to determine if a child should be reevaluated, but it should not be called an 'evaluation meeting.'"
The School Kids Lawyer, Robert C. Thurston, Esq., says, "We know you don't have a ton of spare time, so we designed our newsletter to have 2 (brief) Things about special education law. Feel free to share."
We appreciate them allowing us to share 2 Things with you.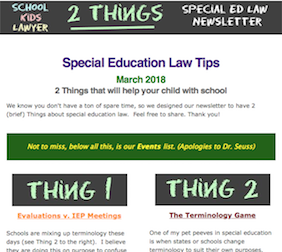 Originally published in the March 2018 issue of the Special Ed Law Newsletter.
Check out the SKL Blog to find the article –