Although our son is blind and autistic, physically he is able and he is compliant. The school agreed to APE on his IEP – but only 30 minutes a week. The general ed kids get three 45 minutes sessions of PE a week.

Shouldn't he get the same amount as the gen ed kids?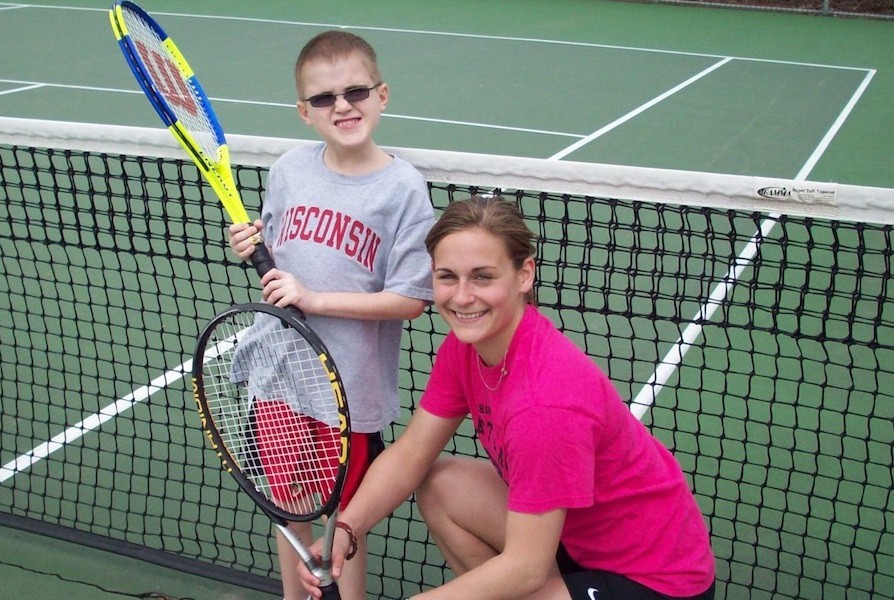 I'm curious why the school would think 30 minutes of PE a week for a child with disabilities equates with 45 minutes 3x a week that a child in regular ed receives.
First – Find out what IDEA, the Federal Regulations and the Commentary say about providing physical education for a child with disabilities.
Learn the Facts
The intent of the law and the discussion in the Commentary is to ensure children with disabilities have the same/equal opportunity for physical education as children without disabilities.
1.  Open your law book.  Check p. 55, p. 202, and p. 206. (Wrightslaw: Special Education Law, 2nd Edition at https://www.wrightslaw.com/bks/selaw2/selaw2.htm)
2. Read the Commentary to the Federal Regulations   https://www.wrightslaw.com/idea/commentary.htm
https://www.wrightslaw.com/idea/comment/46579-46629.reg.101-230.esy.lre.etc.pdf
Page 46583 states:
Section 300.108 describes two considerations that a public agency must take into account to meet the physical education requirements in this section.
First, physical education must be made available equally to children with disabilities and children without disabilities. If physical education is not available to all children (i.e., children with and without disabilities), the public agency is not required to make physical education available for children with disabilities (e.g., a district may provide physical education to all children through grade 10, but not to any children in their junior and senior years).
Second, if physical education is specially designed to meet the unique needs of a child with a disability and is set out in that child's IEP, those services must be provided whether or not they are provided to other children in the agency.
This is the Department's longstanding interpretation of the requirements in § 300.108 and is based on legislative history that the intent of Congress was to ensure equal rights for children with disabilities. The regulation as promulgated in 1977 was based on an understanding that physical education was available to all children without disabilities and, therefore, must be made available to all children with disabilities. As stated in H. Rpt. No. 94– 332, p. 9, (1975):
"Special education as set forth in the Committee bill includes instruction in physical education, which is provided as a matter of course to all non-handicapped children enrolled in public elementary and secondary schools. The Committee is concerned that although these services are available to and required of all children in our school systems, they are often viewed as a luxury for handicapped children."
3. Find more information and resources on the Physical Education and Adapted Physical Education (APE) page: https://www.wrightslaw.com/info/pe.index.htm
Second – (very nicely) ask the school to help you understand this section in the law, the clarification in the Commentary, and how the school believes these time frames equate.
Use Your Advocacy Skills
As with any issue, be sure to use your very best advocacy skills, including the Colombo/Ms. Manners technique.
Don't know what this means?
You'll find more about this technique and how to ask lots of "5 W's + H + E questions" in this post – Cry for Help or Reality Check?
And don't forget – always document in writing any concerns or issues you have with the school.