Guest post from a grandparent advocate who says, "Excellent job again Wrightslaw! There is nothing like the power of getting organized!"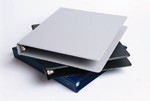 Our school district knows that I keep records and am well-documented when advocating on behalf of my grandchild.
The district's ombudsman listens to me and treats me with respect. When I provided proper documentation showing genuine need, she assisted in resolving delays in approved services and even helped reverse unsubstantiated denials of service.
Every advocate's goal…to foster positive action on behalf of their child, grandchild, or ward.
I just love it when a school official says, I don't have knowledge or evidence of the district's  approval of that "service" for your student.
I respectfully reply…
Oh, I am very  user-friendly and eager to assist the IEP team in any way I can. I know you have the best interest of my student at heart. 
I have the verification document you need right here.  You are more than welcome to note this document and consider it in your decision making process. Or, you may make copies of my original document (original marked in yellow marker) for the IEP team and return my original to me before I leave today.
How did the school learn I am well documented?
I carry a loose leaf notebook instead of a big stick!

I carry lots of knowledge with me to all school meetings and let them see it via an organized notebook full of documentation.
Sometimes I open my notebook with a Wrightslaw article tucked in the front pocket. I will carry my notebook into our grandson's new school next year and introduce it to yet another new IEP team.
My big book has never failed to gain the immediate attention of new IEP teams!
I'll share some TIPS
Start & maintain smaller 1 year notebooks, each year, for your child.
Compile all single year notebooks into one file.
You will have a complete cumulative at the end of grade school, middle school, and high school.
Never go alone to an IEP meeting or important school meeting. Take a case manager or other team member with you.
What I have to say is given far more consideration with official "outside" agency personnel in attendance & taking notes at IEP/school meetings.
Compile your notebook.
Organize weekly, then it is easy to maintain a complete student record.
I cannot underscore the importance of maintaining an ongoing "flow" of documentation of all school activity pertaining to your student.
Examples of documentation I keep:
Aims Testing
Grades
Independent Comprehensive  Psycho-Educational Evaluations at Public Expense
School placement, IEP meeting dates
IEPs (both drafts & final versions)
IEP team names, teacher names
School district evaluations
CFT  team names, Psychiatrist name, address
BH student diagnosis
updated monthly Medication List
PCP name
school physical information
doctor excuses
school & Bus incident reports
school & bus disciplinary action taken against your child(with copy to  school and/ or  Bus Driver  report)
details of services approved & rendered by the school district on behalf of your student
ALL are important to overall positive advocacy on behalf of your student.
Also important for creating the paper trail:
Parent request letters
denial or approval letters from the school district
a communication log and yearly time lines of all E-mails, letters, & phone calls
services provided (or not) to your child by the school district
In addition, note the name, title  & tone/ attitude of the person in communication with you. I rate each of  them from user-friendly & respectful to non-user friendly & seemingly resentful. 🙂
More Resources
The Power of Getting Organized – Summer School 2012     https://www.wrightslaw.com/nltr/12/ss.organize.file.htm
The Paper Chase – What documents are keepers?  Guidelines for managing your child's documents  by Robert Crabtree, Esq.
https://www.wrightslaw.com/info/advo.paperchase.crabtree.htm