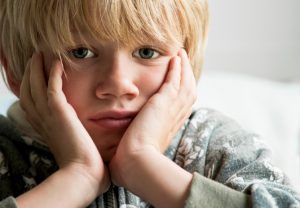 "Your child is reading 7 grade levels below his peers."
Can you imagine how it felt to hear those words?
After we spent years working with the school for our son who has ADD /LD and dyslexia, the school advised us that he was 7 grade levels below his peers.
Our child was entering 8th grade with first grade reading skills. He could comprehend at grade level but he could not read, write, or spell at grade level. He was good in math and all other subjects.
It was late when we learned about his diagnosis of dyslexia. Was it too late?
His IQ was in the normal range, but he had a reading and writing disability. We began working with the school when he was in 2nd grade and we realized that he had severe problems in reading and writing. As he continued in school and did not get the appropriate teaching he needed, his problems worsened. This is what we did …
We Knew We Had to Do Something – Requesting Evaluations
First, we requested reading and writing evaluations from the school. We also requested outside evaluations.
IDEA provides parents the right to request outside evaluations or independent educational evaluations, paid for by the school, if you disagree with the results of the school's testing.
After the last test at the end of 7th grade, we were at our wits end. The school had a one-on-one reading tutor who could not help him. We knew we had to do something.
The last school evaluation showed that our son did not improve ½ year in a year. We asked the team for direction. They did not have any ideas for us.
A friend suggested that I read "Overcoming Dyslexia" by Sally Shaywitz. You will find it on Amazon and in most libraries."Overcoming Dyslexia" opened our eyes.
We learned that all children with my son's ability level can learn to read if taught with the right scientifically based program.
Evaluation Results and Recommendations
We contacted the International Dyslexia Association (IDA) and requested a list of reading tutors in our area, tutors who have have scientifically based reading backgrounds. We were lucky to find one close to us. After the tutor evaluated our son, she recommended the Wilson reading method and Alphabetic Phonics to teach him.
The best news –  she could teach him to read!
The school is required to provide each child with a free appropriate public education (FAPE) and to teach all students the basic skills of reading, writing and math. Since the school did not have a teacher who was trained to implement the Wilson Reading program, they agreed to pay for our son to be taught by this tutor. They also provided transportation.
Our son excelled. He worked with the tutor for one and a half periods a day, 5 days per week for the next 6 years. He participated in a "social graduation" with his classmates but he continued to receive tutoring in reading and writing until 2 years after that graduation. He graduated at age 20. Students who do not graduate with a regular diploma may continue to receive educational services through the end of age 21 if the team believes the child needs it. (20 U.S.C. 1414(c)(5)(B))
We Used Test Data to Get Results
The strategy we used to get what our son needed was the school's own testing that showed no progress. We believe the school gave in and agreed to pay the tutor because it was less expensive to pay the tutor than to go to due process. We believe they would have lost at due process.
Yes, it would be nice to think the school did this for the right reasons, and maybe they did… Either way, my son was reading at the 10th grade level when he completed the Alphabetic Phonics program. He is reading at a higher level now. .
He is in college and has the skills he needs to succeed. He uses a reading assistance program on the computer called Read/Write Gold – and that helps him too. .
Do not let anyone tell you that your child cannot learn to read. A child can learn to read if taught with the right programs. The school may not know that. 
______________________________________________
Sharon Lutz (Sharon L.) of Ohio is a parent of 3 sons with learning disabilities (ADHD and Dyslexia). Sharon is an advocate for her sons and has 25 years of experience working with school districts and the IEP process.
Sharon enjoys sharing information with other parents so they can benefit from her experiences and is the author of "If I Can Do It, Anyone Can: A Resource Book for Parents of Learning Disabled Children" and a member of the Learning Disabilities Association of America.
Sharon started a parent advocate group. Members shared ideas and strategies and provided information to parents and the community. For more information, please contact Sharon at helpgrouponline@twc.com
https://www.smashwords.com/profile/view/SharLutz
https://www.smashwords.com/books/view/575195
Visit HELPgrouponline.com at