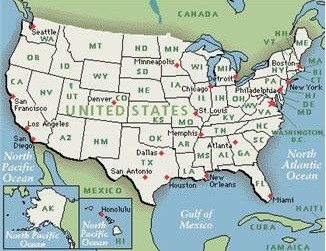 Every day, people ask us…
"Why don't you come to the Mid West?"
"When are you all coming to Minnesota?"
"When will you have seminar in Atlanta?"
"Do you ever have anything going on in Georgia?"
"Please, will there be any seminars/training for the Arizona area soon?"
"When will Wrightslaw be coming to the Pittsburgh area?"
Well the truth is, we just don't know. We are contacted by individuals and organizations to present in their state.
Are you interested? Take a look at how you can bring a Wrightslaw conference to your state!
If you can't get to a Wrightslaw conference…do the next best thing. Wrightslaw Multimedia Training Programs are available 24/7 – wherever you live, whenever you want. Work at your own pace. Eliminate distractions and schedule your study periods at times that meet your needs.
So Kalamazoo, invite us…send us an email !