Can my high school student with a learning disability take an AP class? The school told us AP classes were not for kids with LD.
This is discrimination that is actionable under Section 504 of the Rehabilitation Act.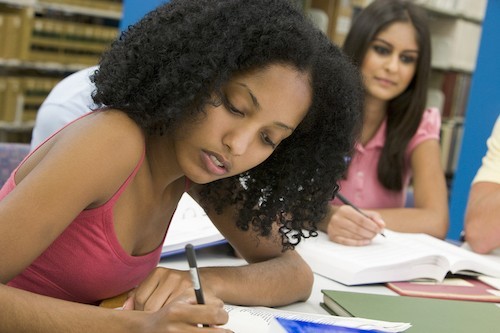 Read for yourself what "The Commentary" says in the Federal Register of August 14, 2006, at page 46668.
https://www.wrightslaw.com/idea/comment/46661-46688.reg.320-328.ieps.pdf
Beginning not later than
the first IEP to be in effect when the
child turns 16 years of age, section
614(d)(1)(A)(i)(VIII)(aa) of the Act
requires a child's IEP to include
measurable postsecondary goals in the
areas of training, education, and
employment, and, where appropriate,
independent living skills.
Section 300.320(b)(2)
includes a reference to ''courses of
study'' [ (such as participation in
advanced-placement course or a
vocational education program) ] as part of transition services,
consistent with section
614(d)(1)(A)(i)(VIII)(bb) of the Act. ……
The US Department of Education assumed that a child planning to go to college may well be taking AP classes.
If the school allows my child to take an AP class, is he also allowed to have accommodations?
Of course. Failure to do so, again, is a violation of Section 504.
More Resources
College: Continuing and Higher Education
Prohibition Against Disability-Based Discrimination
School Says, "No Advanced Classes for Kids with IEPs"
Why College is Daunting for Kids with LD
Transition, Transition Services, and Transition Planning