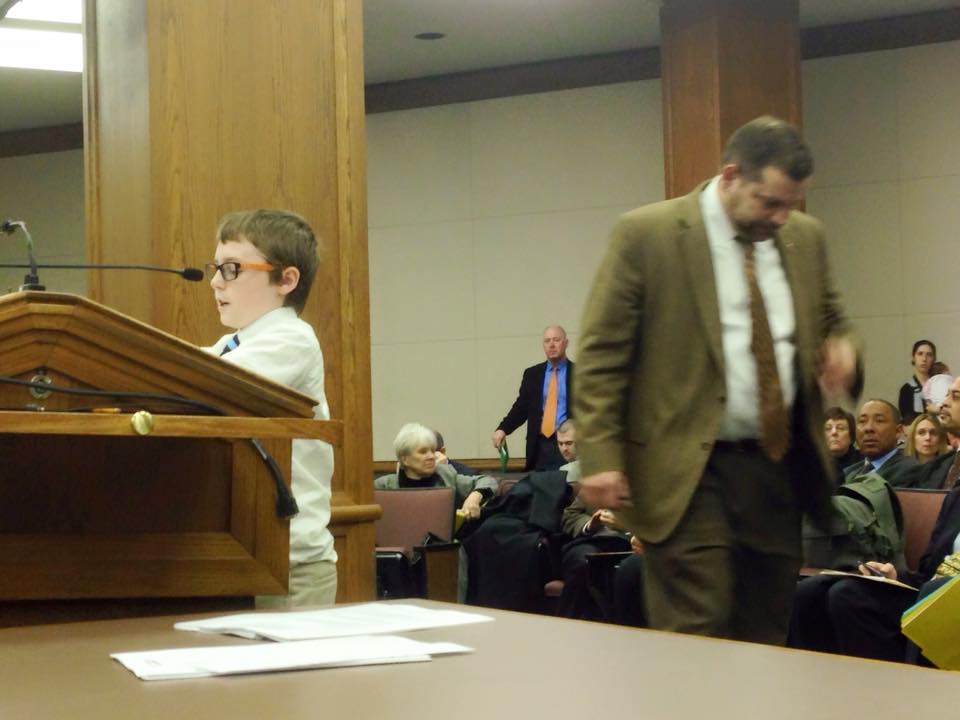 The Virginia General Assembly is addressing the use of restraint and seclusion of students.
Your action is needed today!
The Virginia Senate voted to regulate (SB782) the use of seclusion and restraint in public school children. The House of Delegates will now hear similar legislation (HB1443).
On Monday morning, February 2, 2015, the House Education Committee will consider HB1443.
Please contact your Delegate today and let them know why it is important they support HB1443.
Advocates like Alex (pictured by Arc of VA) have testified in support of HB1443. Now the House needs to hear your voice! [Read more →]

Tags: CISS · Restraint and Seclusion · VA HB1443 · VA SB872 · Virginia Coalition for the Improvement of School SafetyNo Comments.