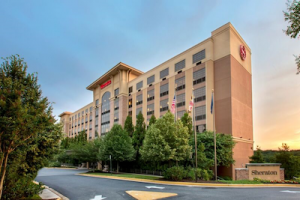 This Wrightslaw Special Education Law and Advocacy Conference, a Wrightslaw training program featuring Pete Wright, Esq., is being sponsored by The Parents' Place of Maryland.
The program will be held at the Sheraton BWI in Linthicum Heights, MD on Thursday, October 24, 2019.
One-day special education law and advocacy programs focus on four areas:
special education law, rights and responsibilities
tests and measurements to measure progress & regression
SMART IEPs
introduction to tactics & strategies for effective advocacy
Wrightslaw programs are designed to meet the needs of parents, educators, health care providers, advocates and attorneys who represent children with disabilities regarding special education. The program is not disability or state specific.
Conference fee includes coffee, tea, a boxed lunch, a Wrightslaw highlighter pen and the three Wrightslaw books which retail for $62.85 – Wrightslaw: Special Education Law, 2nd Edition, Wrightslaw: From Emotions to Advocacy, 2nd Edition, and Wrightslaw: All About IEPs.
Click here to register online.
On-Site registration may be available. Check with the sponsors for available space. ONLY checks will be accepted, no cash. Checks need to be payable to The Parents' Place of Maryland.
For all conference details, please click here.
See you in Maryland!