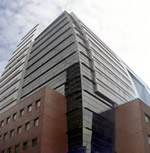 To Advocate, To Innovate – 4th Annual Education Conference sponsored by NYC Special Education Collaborative.
Location: Baruch College, Vertical Campus, Newman Conference Center, 14th Floor, 55 Lexington Avenue at 24th Street, New York, NY 10010.
Day 1 – June 3rd – Wrightslaw Special Education Law and Advocacy Crash Course – Full-Day Keynote: Pete Wright
Day 2: June 4th – To Innovate – Keynote: Rafe Esquith, National SPED Panel and Corinne Rello-Anselmi.
Attendees will acquire an in-depth understanding of the charter school requirements of IDEA 2004 and Section 504. Legal decisions related to special education and charter schools will be analyzed and attendees will learn how to avoid being involved in such litigation. Attendees will learn how to quickly find answers to their legal questions.
Conference open to ALL Educators, Administrators and Parents!
Download the conference packet!
See you in NYC!