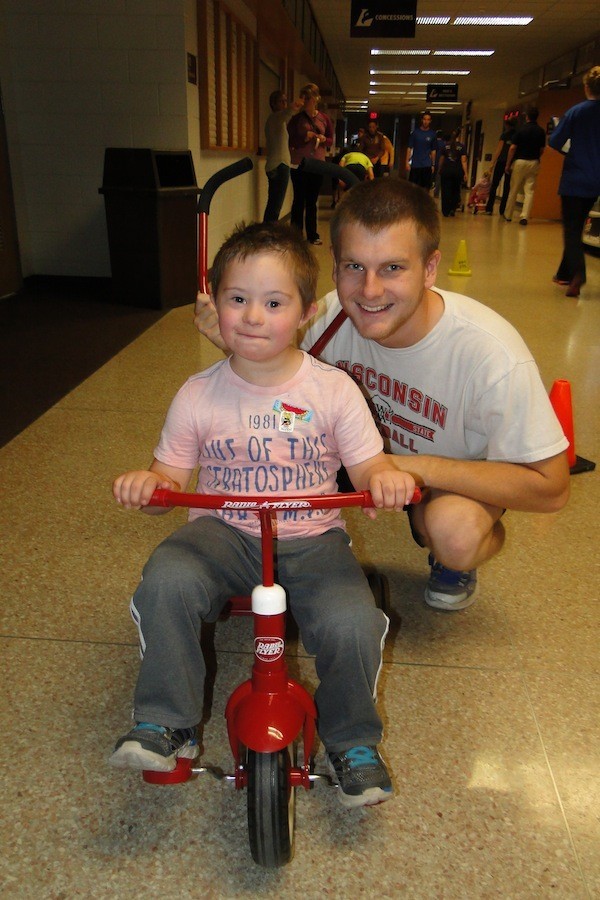 IDEA 2004 requires schools to provide physical education services, specially designed if necessary.
If your child has a disability and an IEP, the school must provide physical education in your child's special education program.
If your child receives specially designed or adapted physical education services, the IEP should include:
a summary of present levels of performance in physical education content
frequency and duration (minutes and days per week or stipulated time) of physical education services
measurable goals and objectives about content
the placement where these services are provided
As with other special education and related services, the IEP team needs to include instruction in physical education in your child's IEP.
Tip: Your child's IEP team should include your child's physical education teacher.

Physical Education Content and Requirements in IDEA
You'll find the law and regulations about the PE requirements in IDEA on the updated Wrightslaw page, Physical Education for Students with Disabilities.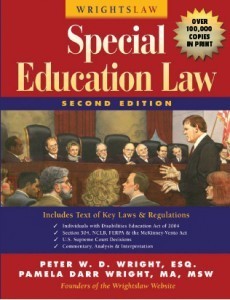 20 USC 1401(29) – IDEA definition of "special education" includes "instruction in physical education"
34 C.F.R.300.39(b)(2) – definition of "physical education" in the IDEA regulations "Includes special physical education, adapted physical education, movement education, and motor development."
34 CFR 300.108 – requirements for providing "specially designed physical education."
Or you can check your copy of Wrightslaw: Special Education Law, pages 55, 202, and 206.
New! IEP Checklist: Physical Education Services. Use this checklist to ensure the IEP Team fully addresses your child's physical education services and placement.
You'll find more information and resources on the PE page, including…
1. Interpretation of the PE Requirement by the US Department of Education
Commentary to IDEA clarifies when schools must provide PE beyond the grade level requirement of non-disabled peers.
2. US Department of Education – Office of Special Education Programs: Policy Letters, Guidance, and Clarification.
3. Adapted Physical Education (APE). Adapted or specially designed physical education (APE) is about meeting the unique needs of students with disabilities so that a child can participate in all aspects of physical education.
It is common for teachers to specialize or have advanced preparation in adapted physical education.  Check the national and state-adapted physical education teacher certifications (CAPE) and licenses.
Talk with your school district. Ask about teacher qualifications. Encourage your school district to hire staff who are qualified to teach adapted or specially designed PE.
Learn more about Physical Education for Students with Disabilities