Boy, can I relate to the difficulties described in this post about the difference in high income / low income school districts!
I saw the differences in test scores between high income schools and low income rural districts.  And my children were in the rural district.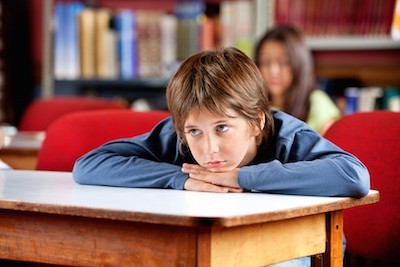 My son needed special education services.  He needed higher cost services so he could get a genuine education.  How was I going to get the school to provide what I knew he needed?
I did learn the advocacy skills Pam speaks of.  I read the Wright's website and their books. I read the laws and the regulations.  I read case law to understand how the courts were interpreting the laws and what judges were saying in their decisions.
Did I make mistakes along the way?   Sure I did.  But I quickly learned that bluster and threats do not work.
I also learned what does work…
I learned that developing alliances among the staff  helped a lot.
I learned that gathering with other parents helped a lot.
I learned that simply going to Board of Education meetings got the attention of the Board members.  They wondered why I was showing up regularly.  They wondered about the questions I asked in public sessions. That led them to ask some of the same questions.  The administration HAD to answer them.
I learned that maintaining a paper trail and documenting meetings and conversations helped because it held people accountable for what they were telling me.
I learned that appreciating efforts, both verbally and in writing helped.  I could not be seen as a trouble maker when I clearly appreciated effort and reminded staff and administrators of the talented and dedicated people in the school.
I learned that it is possible to disagree with a staff person's opinion without vilifying the person.
I learned that many times, the best outcome came from a difference of opinion when it was thoughtfully resolved.
I learned that being "pleasantly persistent" is a great way to produce compliance with the agreed on services.
I learned that when I was polite to people, I was not responsible for their emotions. (Some people do learn that being angry or upset can work to deflect expectations of compliance.)
I learned that I couldn't expect everyone to feel the same way I did about my son or his needs.  And I learned that that is OK.  I understood my son's needs.  That was my job.
Rural, urban, suburban – it matters less where you are than how you approach the matter.
Advocacy skills are not a guarantee of FAPE.
Advocacy skills are absolutely necessary for effective participation in the process of getting FAPE for your child.
_______________________
Meet Debbie Larson on the Wrightslaw "Ask the Advocates" page at https://www.wrightslaw.com/advoc/guest/ask.advocates.htm
Read How I Got the School to Change My Son's Program & Placement at http://www.fetaweb.com/success/placement.autism.htm