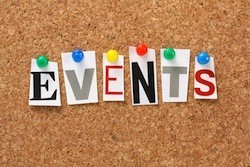 Reminder! Wrightslaw Training in Knoxville, TN on Wednesday, June 17, 2015.
The ARC Tennessee is sponsoring this Wrightslaw Special Education Law and Advocacy Training.
Location: Knoxville Marriott in Knoxville, TN.
Speaker: Pete Wright
Date: June 17, 2015
Conference includes coffee/tea in the morning, lunch, afternoon snacks, a deluxe Wrightslaw highlighter pen and the four Wrightslaw books which retail for
$77.80!
Click here
for all conference details!
See you in Knoxville!