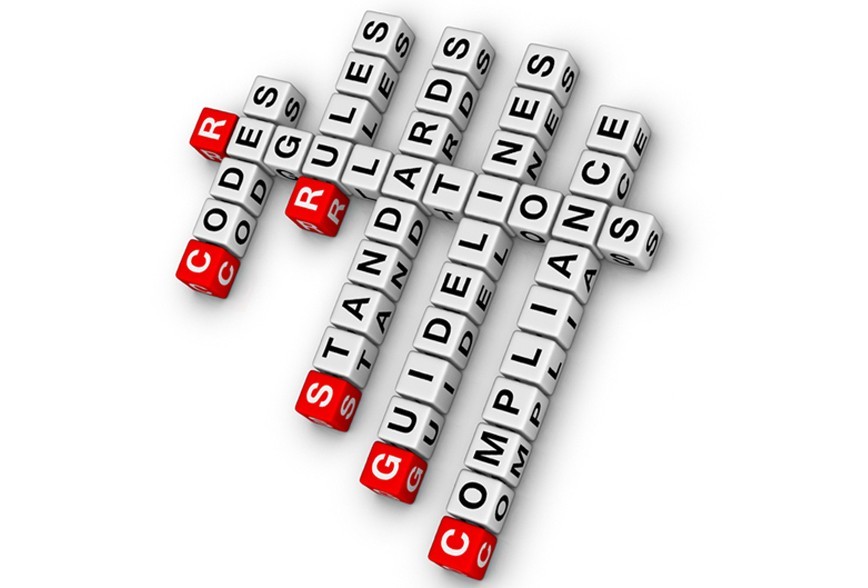 Without a doubt, if you have a child with an IEP under IDEA, you and the school team have already played…
The Terminology Game
"One of my pet peeves in special education is when states or schools change terminology to suit their own purposes.
Special ed involves enough Alphabet Soup that we don't need variations to further confuse parents.
Here are some examples:
– In NJ, the group that participates in the IEP meeting is the 'Child Study Team' or 'CST.'  This is wrong.  The proper term is 'IEP Team.'  20 U.S.C.1414(d)(1)(B).
– In TX, IEP Team and meetings are replaced with 'ARD committee' and meetings.  'ARD' stands for Admission, Review and Dismissal.  Again, wrong.  20 U.S.C.1414(d).
– In OH, there is an 'ETR' or 'Evaluation Team Report.'  I have no idea what this is or to what it is referring.  An evaluation? An IEP? In any case, it's wrong.
There are more examples from other states – too many to list here.
Why is this wrong?  What is the danger?
It is wrong because the proper terms are described and defined in IDEA.
The proper terms should be used so everyone knows what is being discussed.
The danger is that parents will be confused and unable to look up the law on the term.
Thus, schools may feel they don't have to comply with the law.
If you are confused by the terminology used in your state, ask in writing what it means.
Schools are required by law to explain it to you!  34 C.F.R. 300.322(e).
*********************************************************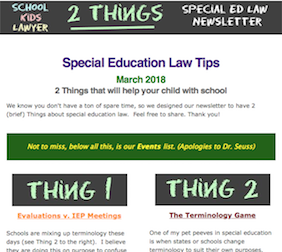 School Kids Lawyer, Robert C. Thurston, Esq., says, "We know you don't have a ton of spare time, so we designed our newsletter to have 2 (brief) Things about special education law. Feel free to share."
We appreciate him allowing us to share one Thing with you.
Originally published in the March 2018 issue of the Special Ed Law Newsletter from School Kids Lawyer.