Providing students with disabilities the opportunity to try out and play on mainstream school sports teams is important.
"Participation in extracurricular athletics can be a critical part of a student's overall educational experience, said Seth Galanter, acting assistant secretary for the Office for Civil Rights (OCR). "Schools must ensure equal access to that rewarding experience for students with disabilities." (OCR Press Release)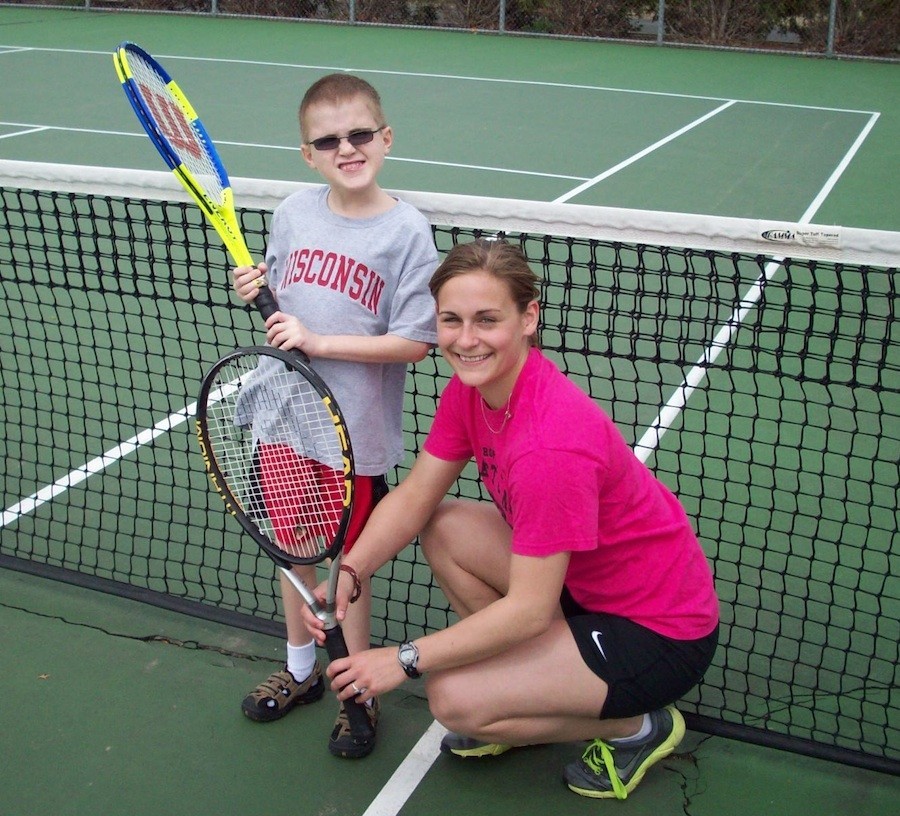 DOE Guidance on Legal Obligations for Extracurricular Activities. The USDOE's Office for Civil Rights issued guidance clarifying school districts' existing legal obligations to provide equal access to extracurricular athletic activities to students with disabilities.
MN Supreme Court Refuses to Limit Extracurricular & Nonacademic Activities to those that "Educate the Child". Can my child's IEP include supplementary aids and services for extracurricular activities and after-school programs? The answer is yes.
Athlete Sues for Right to Compete; State Passes Athletics Equity Law. As a high school freshman, Tatyana sued her school for the right to compete on the same track, at the same time, as her non-disabled teammates. Her high-profile case won hearts, and led the Maryland General Assembly to pass a unique law — the Fitness and Athletics Equity for Students with Disabilities Act.
Age 19 Rules: Fair Play or Discrimination? My daughter is hearing impaired and was retained because of her disability. Although she wants to play basketball in high school, she will only be eligible in 9th and 10th grades. She is being penalized because of her disability and I don't think it's fair. Is this legal?
Existing Physical Activity and Recreation Opportunities (Recreation as a Related Service). If your child has a disability and is receiving school services in an IEP, your child may be eligible to receive leisure and recreation program services as a related service.
Mandate Offers Students With Disabilities Shot At School Sports. Under the Fitness and Athletic Equity Act for Students with Disabilities passed in 2008, Maryland public schools are required to provide students with disabilities the opportunity to try out and play on mainstream school sports teams.
Promoting the Participation of Children With Disabilities in Sports, Recreation, and Physical Activities. This clinical report from the American Academy of Pediatrics discusses the importance of physical activity, recreation, and sports participation for children with disabilities and offers practical suggestions to pediatric health care professionals for the promotion of participation.
Special Olympics: Inspiration from Eunice Kennedy Shriver. A Woman With So Much to Do. Today, millions of athletes in more than 180 countries participate in the Special Olympics Games, games that began in Eunice Kennedy Shriver's backyard.
Does an IEP make a child ineligible for sports? I was told that my child cannot participate in sports at school because he has an IEP. Isn't this discrimination?