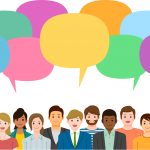 Registration Deadline Extended to January 15, 2023! Don't Miss Out on this Opportunity!
The St. Mary's University School of Law is presenting the Special Education Advocacy Summit (SEAS), a two and one-half day training program hosted by the Center for Legal and Social Justice and co-sponsored by Wrightslaw and CMK Law Firm.
The purpose of the SEAS is to provide training in special education advocacy for experienced advocates, law students, new attorneys, and attorneys who are new to special education law.
The program will include sessions on applicable laws, ethics, best practices in advocacy, strategies in working with parents and schools, and dispute resolution procedures, taught by national leaders in the field.
The Summit begins on Thursday evening, February 2, 2023, with Orientation and Registration and sessions conclude on Sunday afternoon, February 5, 2023.
Attendees will be selected via an application process. The application form includes all registration details, costs, applicant questionnaire, and required pre-conference assignments.
Topics include:
History and Applicable Laws
Ethics in Special Education Advocacy (CLE credit)
Caselaw Review
Understanding Evaluations, Tests and Measurements
Individualized Education Programs (IEPs)
Section 504
Eligibility
Behavioral Issues at School
Discipline
Juvenile Justice
Dispute Resolution and State Complaints
Preparing a Case for Trial/Due Process
Using Evaluations, Tests and Measurements as Evidence
Evidence Strategies
Legal Claims and Remedies
Creating Systemic Change in Your State
Transition
Advocating for Children who are Homeless, Twice-Exceptional, Dyslexic
For all conference details to include registration fees, application, online payment option, hotel block rates and accommodation details and more… please click here!