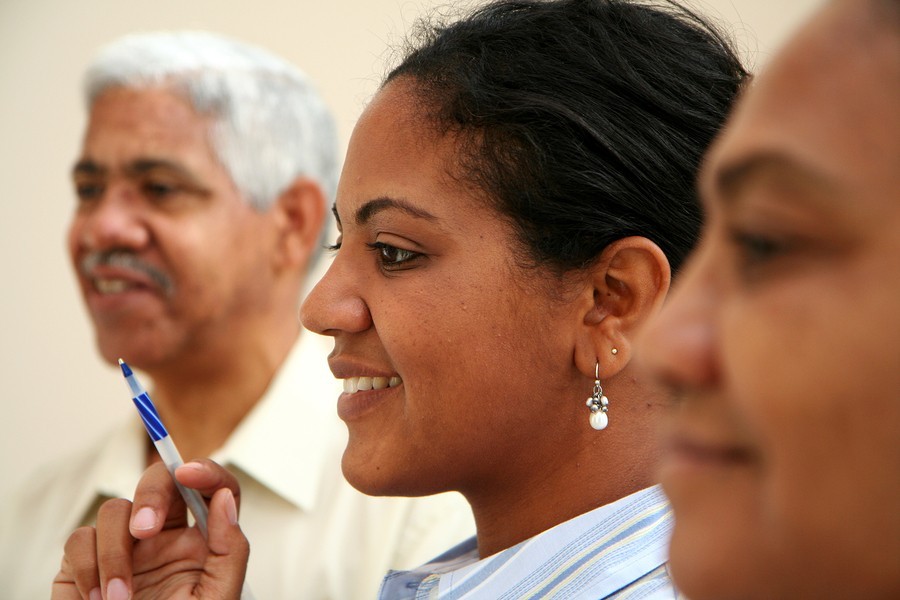 The law gives parents power to use in educational decisions for their children. Parents should not be afraid to use their power.
But, there are better ways to obtain positive results than to roar through IEP meetings in a Mack Truck.
Parents are often dealing with personal obstacles – lack of information, isolation, and emotions. What can you do?
Do you know?…
how to facilitate the IEP process
the art of negotiation
the interrelationship of laws
how to reduce barriers between parent and school
Indiana Advocate Pat Howey has great tips for effective, successful advocates.
1. Good advocates facilitate the IEP process.
Advocates must set an example for the entire IEP Team.
2. Good advocates know the child and understand the disability.
Do your homework before you attempt to advocate for a child. Research the child's disability.
3. Good advocates try to reduce existing barriers between the parent and the school.
Your goal is to bring the school and the parent closer to agreement.
4. Good advocates are willing to admit mistakes and to apologize.
No one is perfect. We all make mistakes. Good advocates are not afraid to say they are sorry when they make a mistake.
5. Good advocates hone their listening skills to a fine edge.
You must learn to listen to everything that others say. Good advocates repeat and paraphrase what they have heard to avoid misunderstandings.
6. Good advocates learn the art of negotiation.
Learning to negotiate is not a sign of weakness or that the parent's position is not valid. Negotiation is an art that good advocates polish to a fine finish.
7. Good advocates understand special and general education law and the interrelationship between these and other laws.
The law is not a static entity. It changes every day through court decisions and other types of clarifications. Good advocates review special education law often.
8. Good advocates know that understanding the law is different from quoting the law.
Good advocates know the law but they understand that it is often ineffective and counterproductive to quote it.
9. Good advocates understand the importance of ethical behavior in their practice.
There is no Code of Ethics or Professional Responsibility for special education advocates. Advocates have nothing to look to for guidance and there is no governing body to oversee their practice.
10. Good advocates treat others the way they would like to be treated.
No one likes surprises. Members of IEP Teams do not respect or trust advocates who drop bombshells.
We've summarized Pat's tips in this blog.
Go to 10 Tip for Good Advocates for the complete copy of Pat's article, a printer friendly version, and tips on other topics for advocates.
https://www.wrightslaw.com/howey/10tips.advocates.htm
Time to Review
Self-Study Advocacy Program for the New Parent – the 7 "Ps"
Week 1 – Your Advocacy Game Plan
Week 2 – Read One Book a Month