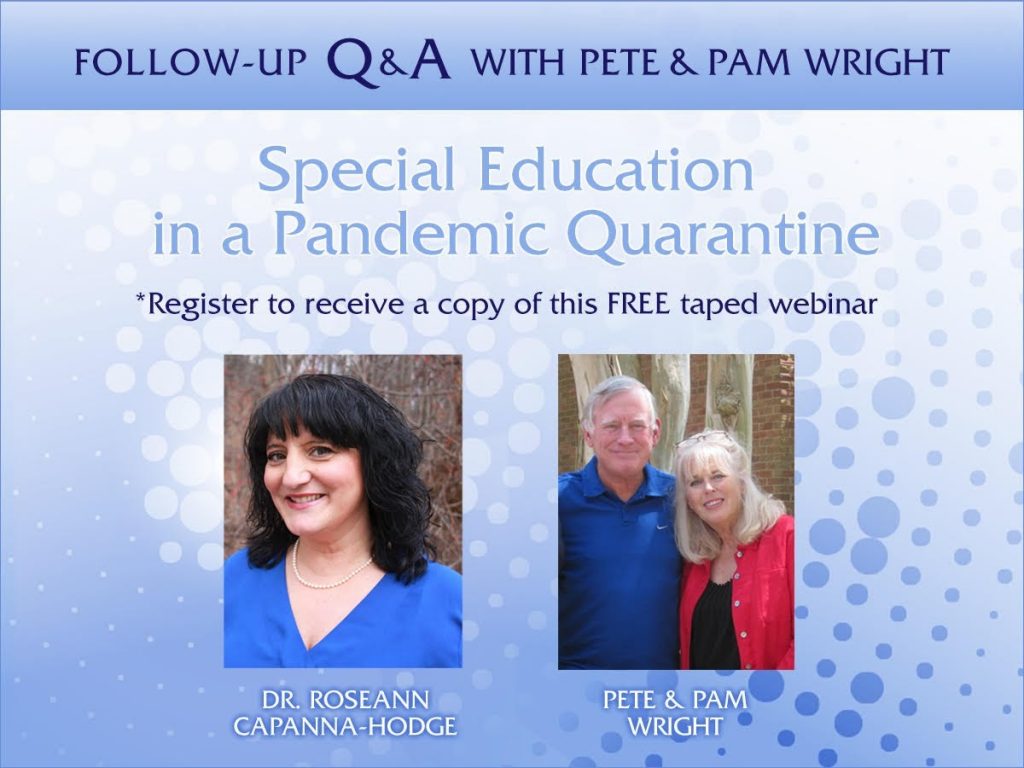 In May 2020, Dr. Roseann Capanna-Hodge invited four special education attorneys to a webinar for parents, "Special Education in the COVID-19 Quarantine." The attorneys, Pete Wright, Jack Robinson, Piper Paul, and Wayne Steedman, covered several topics, including:
Your child's special education rights during the pandemic,
How and why of data collection (progress monitoring), and
How to best advocate for your child
After the May webinar, Dr. Roseann received more than 1,000 follow-up questions. Last week, she gathered the most frequently asked questions, then sat down with Pam and Pete Wright of Wrightslaw.com to answer these questions. The new webinar is available today.
Register to receive a FREE copy of this new webinar, Special Ed in During COVID-19: Pete & Pam Wright Answer Questions about Compensatory Education, IEPs and IEP Meetings
Help Others: Please share this new webinar, Pete and Pam Wright Answer Questions About Comp Ed, IEPs, and IEP Meetings on your social media.